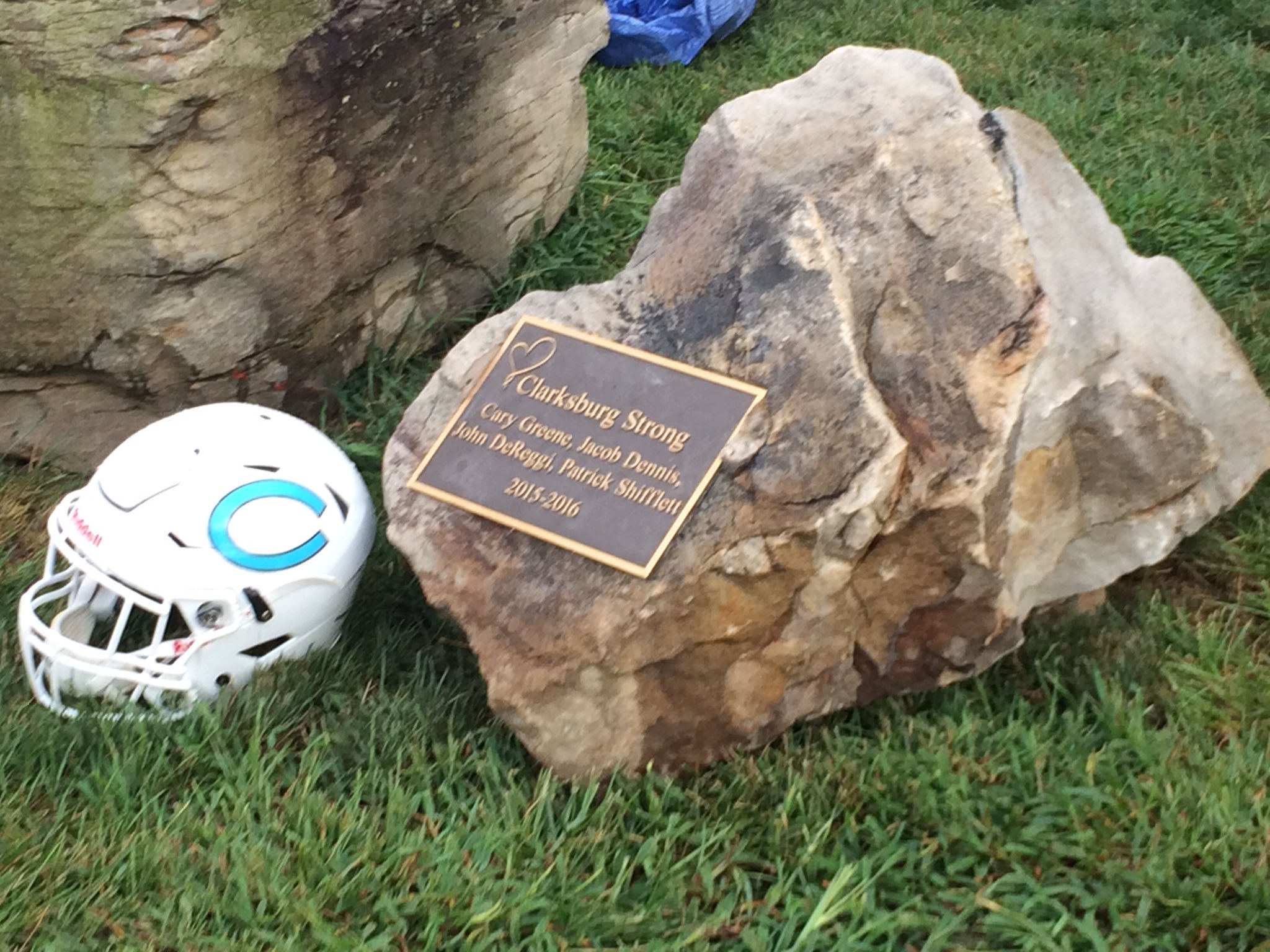 Community Memorializes Four Fallen Clarksburg High School Teens (VIDEO & PHOTO)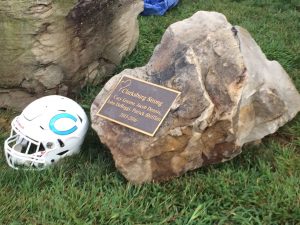 Family and friends came together at the Clarksburg High School football field on Thursday night for a memorial dedication ceremony in honor of Cary Greene, Jacob Dennis, Patrick Shifflett and John DeReggi.
It was an emotional scene as a memorial rock engraved with the teens names was unveiled. Greene, Dennis, and Shifflett were tragically killed in a car crash in June. DeReggi was fatally struck by an Amtrak train last year.
"I know today was a very difficult day for all of us, especially the families. But I can tell you that the love is immense here and it will keep going. I can tell you this, every game that will be played…our boys are going…to touch the nose [of the coyote statue] and the rock [memorial] before we play football," Clarksburg High School's Head Football Coach Larry Hurd said.
The memorial was created in partnership with community organizations including; the Clarksburg Chamber of Commerce, Clarksburg Boosters, Clarksburg High School, and the Clarksburg High School Parent, Teacher and Student Association (PTSA).
Family members and friends took time to pay respects to the teens as they bowed their heads and touched the memorial. The Clarksburg High School football team gathered around the memorial rock, each teammate raising four fingers in the air, symbolizing Greene, Dennis, Shifflett, and DeReggi.
"These young men were outstanding, we loved them, they loved us," Coach Hurd said.
Tomorrow, Shifflet's brother, Steven, will represent the team as captain during the coin toss at the Clarksburg vs. Churchill football game. "During that time, [Steven] will be joined by three other captains…Pat Shifflett, Cary Greene, and Jacob Dennis," Hurd said.
Memorial dedicated to Cary Greene, Jacob Dennis, Patrick Shifflett and John DeReggi. @mymcmedia pic.twitter.com/tHe3ny6pRL

— Maureen Chowdhury (@MediaMaureen) September 1, 2016