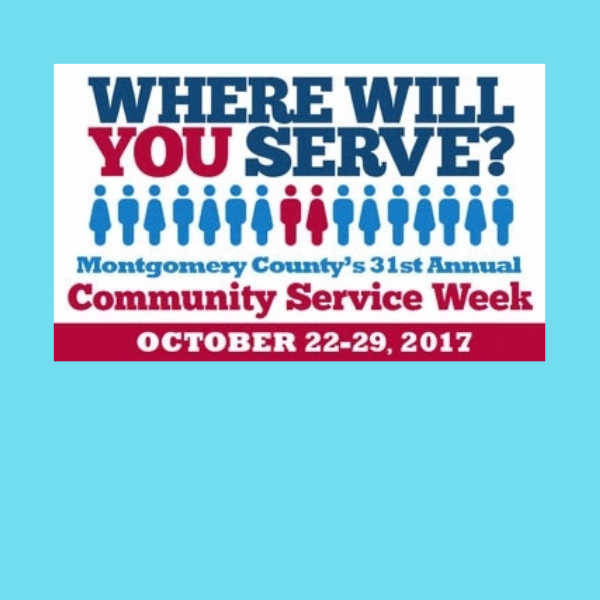 Community Service Week Starts Sunday
Community Service Week starts Sunday, Oct. 22, and runs through Saturday, Oct. 29.
Montgomery County residents are invited to give a few hours of their time to join the annual celebration of community service by volunteering for one or more of the many projects.
Community Service Week is organized by the Montgomery County Volunteer Center. It features all kinds of service projects sponsored by nonprofit organizations, schools and government agencies.
This year's activities include opportunities to clean up streams and parks, collect canned goods for needy families and prepare meals for a homeless shelter. There are also opportunities to serve as event staff at fundraisers, assist nonprofits with outreach efforts, and visit with nursing home residents.
Visit the Volunteer Center website to see the complete list of service projects available and to sign up to help. Check back frequently as projects are added daily.
For more information, call 240-777-2600 or email servicedays@montgomerycountymd.gov.
Previous Post:
https://www.mymcmedia.org/event/31st-annual-community-service-week/