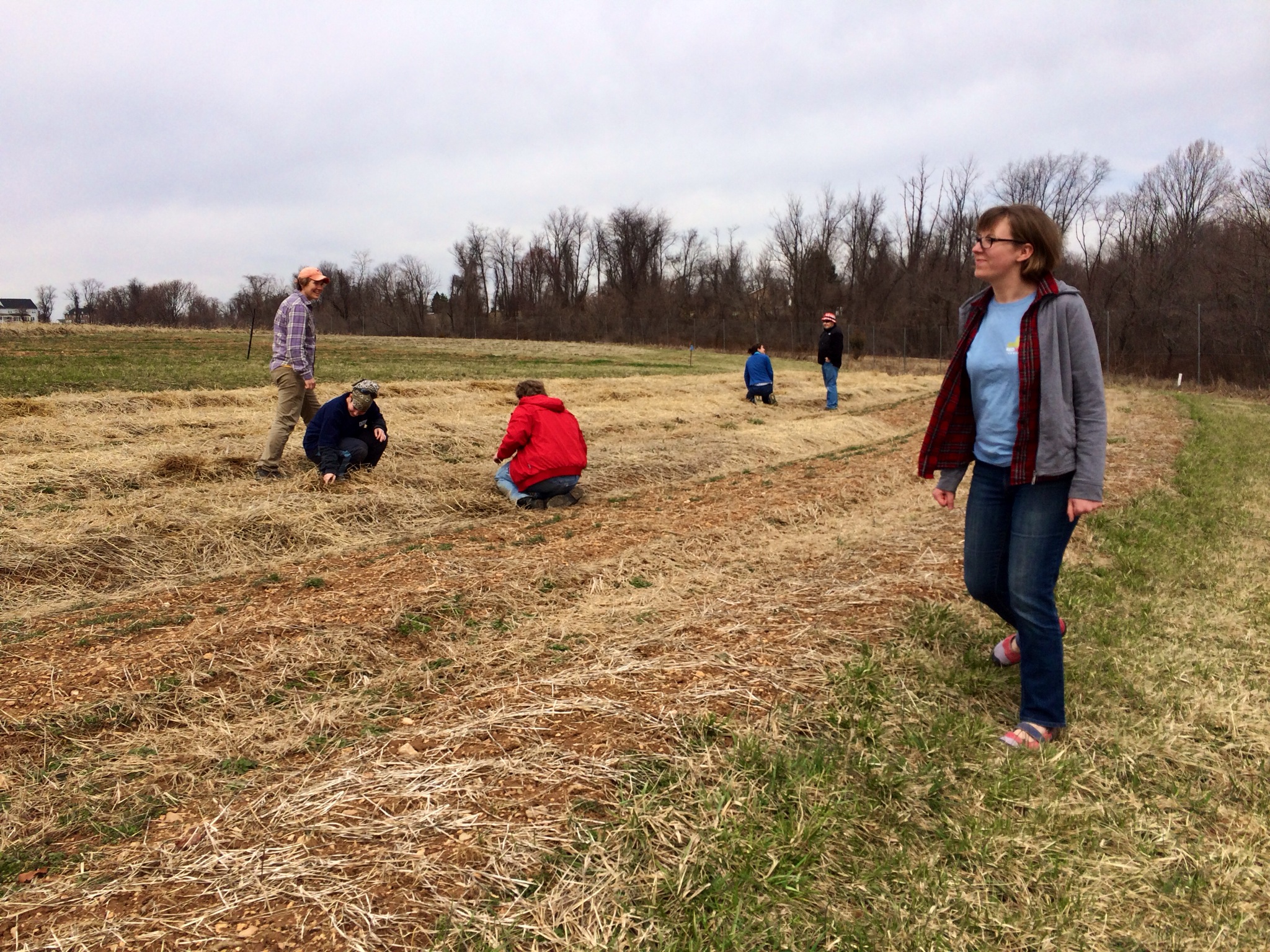 Community Supported Agriculture Helps Local Farm Grow (Video)
Community supported agriculture (CSA) is the backbone of Red Wiggler Community Farm in Germantown that works to employ and educate adults with developmental disabilities.
MyMCMedia's Valerie Bonk has the story of CSA's in Montgomery County and their role in supporting the local farming business.
Spring is in the air at Red Wiggler Community Farm.
After a rough winter, workers take to the fields to prepare for the upcoming Community Supported Agriculture season – an opportunity for residents to buy a share of County farms and get fresh local produce in return.
"The whole idea of a CSA is to provide the farm with the commitment of the customers ahead of time," said Kara Desmond, Deputy Director at Red Wiggler Community Farm. "So instead of going to a market and hoping it's sunny, we have pre-sold all of our vegetables and know that our customers are coming."
Red Wiggler is the longest running Community Supported Agriculture program in Montgomery County. They have three parts to their CSA program which serves customers in the spring, summer and fall.
"We have a CSA that people come and pick up at the farm on Wednesdays and Saturdays, we also have one part of our CSA goes to group homes and then another part of our CSA goes to Manna food center," said Andrea Barnhert, the Farm Manager at Red Wiggler.
Red Wiggler is one of almost a dozen farms in Montgomery County that offers CSA programs to residents. But the farm itself brings something different to the community, giving adults with developmental disabilities jobs and a chance to learn the inner workings of farm management.
"I help with a lot of the school groups that come up and I'll assist and observe what they're doing," said Sam Sheehan, Assistant Education Coordinator at Red Wiggler.
Desmond says she not only appreciates the opportunity to give back, but the opportunity to learn as well.
"I came to Red Wiggler and was able to learn how to farm and how to farm organically which was difficult by people with disabilities who had been working here," Desmond said. "We have some of our growers who have been working here since 1996. I've gotten to see all different sides of the organization and the impact we can have and it really is a great place to come day after day."
Registration for the spring CSA season is now underway. You can find more about the farm online here.