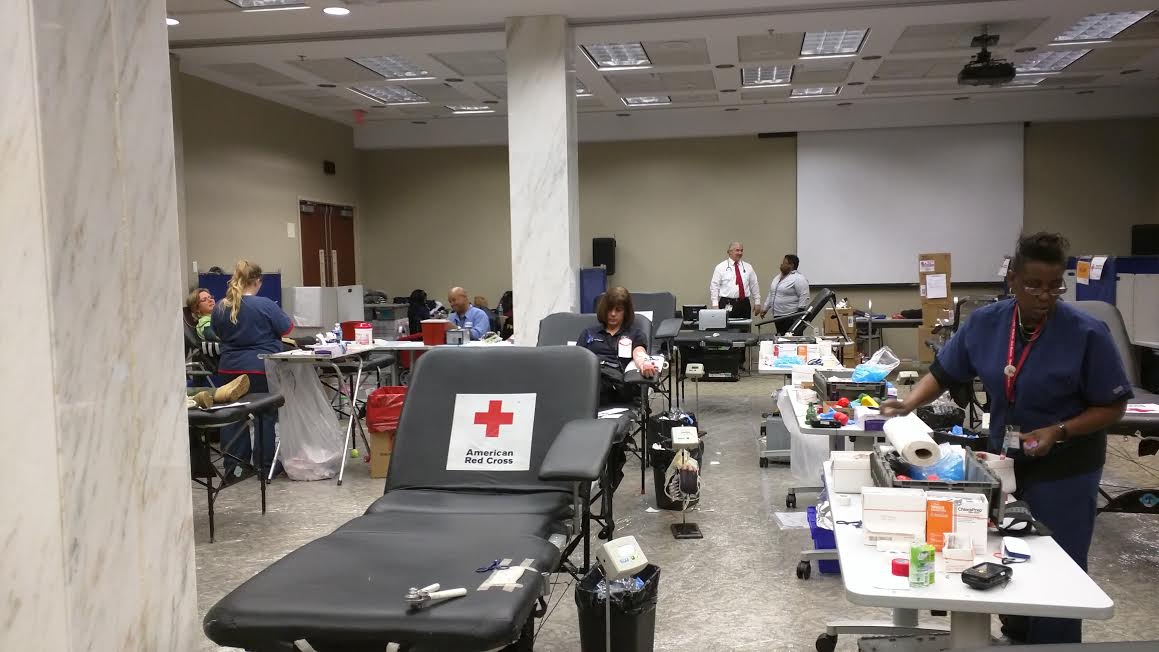 Community Turns Out for Blood Drive in Honor of Officer Noah Leotta
Members of the community turned out for a blood drive in honor of Officer Noah Leotta on Wednesday at the Public Safety Headquarters, 100 Edison Park Drive, in Gaithersburg.
According to Red Cross officials, all 111 appointments filled within hours after the Montgomery County Police Department announced that the blood drive would take place in honor of Officer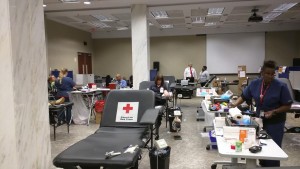 Leotta.
Jim Toye is the District Manager for the Potomac region of the Red Cross.
"This was set up back in September, but then on Friday with the passing of Officer Leotta, they asked if we could do the blood drive in memory of him so we said yes and we were able to get the word out," said Toye.
Kim Flaherty a resident of Rockville says she wants to support the Montgomery County Police Department.
"I got the email and I just knew it was something that I wanted to be a part of to do something for the fallen officer," said Flaherty.
Jim Kerley of Silver Spring also came out for the blood drive.
"It's terrible to hear about somebody getting killed trying to prevent what he was out there for. It really hit home because my daughter is going to marry a policeman next fall and I just think about him stopping people everyday…When I heard about this I got online and sure enough I guess I got one of the last slots because they filled up pretty quick," said Kerley.
The Montgomery County Police Department is working with the Red Cross to schedule a second blood drive in honor of Officer Noah Leotta after the new year. The day and time will be announced at a later date.
Today, @RedCross collected 98 units of blood at Ofc Noah Leotta Memorial Blood Drive. Thank you to those who donated https://t.co/w6CuLiZkCx

— Montgomery Co Police (@mcpnews) December 23, 2015
Related: