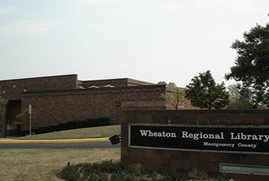 Community Turns Out for Closing Ceremony of Wheaton Library (PHOTOS & VIDEO)
Wheaton will soon have a new library and recreation center to replace the Wheaton Regional Library on 11701 Georgia Avenue. Over 100 members of the community turned out for the final closing of the library on Sunday.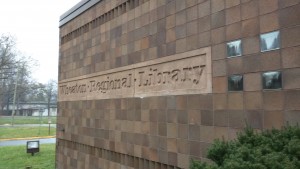 Montgomery County Executive Ike Leggett, Councilmember Nancy Navarro and several officials from Montgomery County Public Libraries gave remarks at the closing ceremony.
"Closing the library for the final time is one more step toward a new and better Wheaton Library," Executive Leggett said." Our General Services team will turn our vision for a progressive world-class library and recreation center into a reality."
According to County officials, demolition of the Wheaton Library is expected to begin in late spring. Construction on a new library and recreation center is planned to start in early summer and will take two years to complete. The new Wheaton Library and Community Recreation Center will have multiple basketball courts, an indoor running track, meeting rooms and the building will also be energy efficient.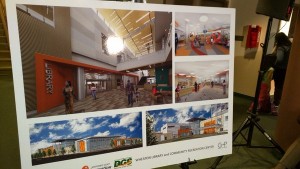 A temporary library will be set up at the Wheaton Volunteer Rescue Squad ballroom which is located at 2400 Arcola Avenue. The interim location is expected to open during the first week of May and maintain the same hours as the old library location. The opening hours will be, Monday thru Thursday 9 a.m. to 9 p.m, Friday and Saturday from 10 a.m. to 6 p.m. and Sunday from 1 p.m. to 5 p.m.
The used bookstore that was located on the lower level of the Wheaton Library will be moved to the Silver Spring library, located at 8901 Colesville Road. To find out more about the new Wheaton Library and Community Recreation Center, visit the Montgomery County Public Libraries website.
Huge turnout for news conference at Wheaton Library. @CoUnTy_ExEc will be speaking shortly. @mymcmedia pic.twitter.com/T6M9kliXEV

— Willie James Inman (@imwilljames) March 13, 2016
.@CoUnTy_ExEc @MCPL_Libraries Officially close Wheaton Library to make way for a new library & recreation center. pic.twitter.com/BhuKC8OqIQ

— Willie James Inman (@imwilljames) March 13, 2016
.@nancy_navarro says this is a "bittersweet moment" with the closing of the old Wheaton Library. @mymcmedia pic.twitter.com/b4WoXnsulJ

— Willie James Inman (@imwilljames) March 13, 2016
Here's what the new Wheaton Library & Community Recreation Center will look like when complete. @mymcmedia pic.twitter.com/se4KZ8Iozs

— Willie James Inman (@imwilljames) March 13, 2016