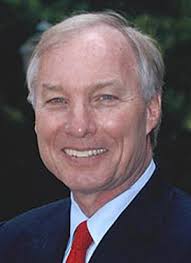 Comptroller Franchot Extends Tax Relief to Help Hurricane Irma Victims
Maryland Comptroller, Peter Franchot, announced a plan to help those impacted by Hurricane Irma.
The comptroller has issued a temporary waiver of certain International Fuel Tax Agreement requirements; granted a fuel waiver concerning conventional and reformulated gasoline to ensure the supply of gasoline in the state of Maryland; and has named agency contact personnel to assist tax pages with other filings, according to a news release.
"Floridians have been through a traumatic evacuation, a massive hurricane and now have to return to their homes to begin the daunting task of storm clean-up and getting their basic needs met," Franchot said in a statement. "Our goal is to make sure individuals and businesses affected by this giant hurricane can focus on clean-up and rebuilding their communities as they start to put their lives back together. We stand ready to assist and to ease any burdens that we can."
The temporary IFTA waivers will help ensure restoration of utilities and allow essential emergency relief supplies and aid personnel to reach the affected areas. The waiver pertains only to shippers and carriers of essential emergency relief supplies and aid personnel or those restoring utilities. It is effective from September 11 through November 30.
For Maryland Motor Fuel Tax license holders in Florida who may have difficulty filing their August 2017 and September 2017 returns by the monthly deadline, the Comptroller has granted a waiver of interest and penalty for those holders. Those affected by the waiver must file their August 2017 and September 2017 Motor Fuel Tax returns by November 30, 2017.
For more information, click here.