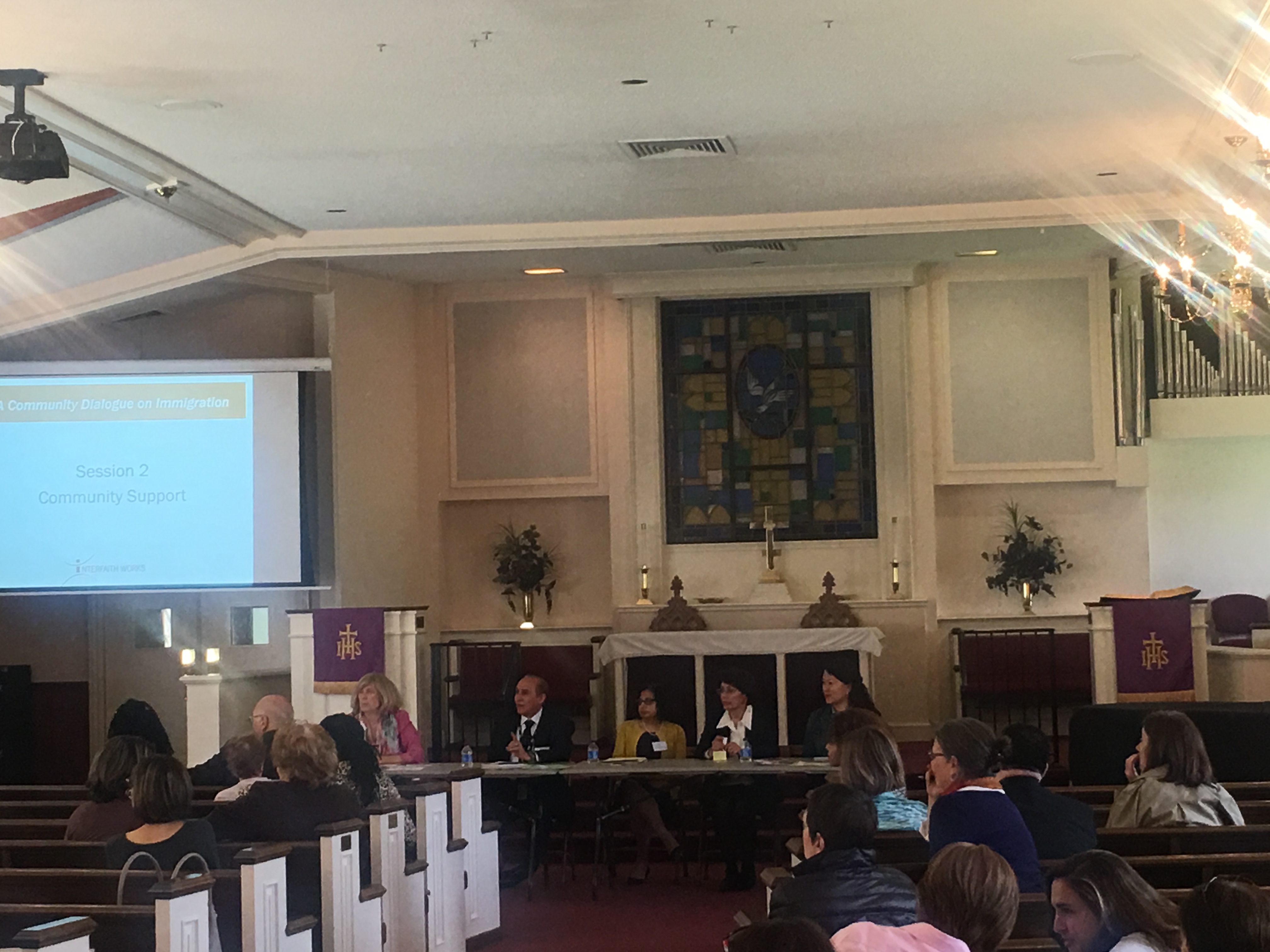 Concerned About Resources Prompts Dialogue on Immigration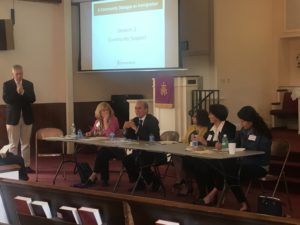 It's a conversation that leaders said would continue for next few years at a recent dialogue on immigration early Wednesday.
Dozens of residents gathered at the Rockville Christian Church to discuss recent trends and concerns among the immigrant community.
"One thing we heard today is that there is always a need for more collaboration and for more community," Rosetta Robinson, director of congregation and community emergency support, Interfaith Works said.
Staff at Interfaith Works organized a community dialogue titled, "Welcoming Our Neighbors," featuring immigration experts to inform the community on new policies from both the federal and state level, educate participants on how they can help immigrants and their families, and resources available in the county.
One concern brought up during the discussion on Wednesday, according to Robinson,  was the need for multi-lingual ambassadors to speak with more people in the community to help meet their needs.
"The message here today is that we all care about making our community, Montgomery County, the best community that can be," Robinson said. "We can do that by talking to each other, working together to fill any gaps and working together to support each other."
I'm here at the Rockville Christian Church where the conversation on immigration continues. @mymcmedia @InterfaithWorks pic.twitter.com/s9xIVbFB52

— Mitti Hicks (@MittiMegan) May 3, 2017
Here's a look at today's agenda & speakers. @mymcmedia @InterfaithWorks pic.twitter.com/tkbWkpWa09

— Mitti Hicks (@MittiMegan) May 3, 2017