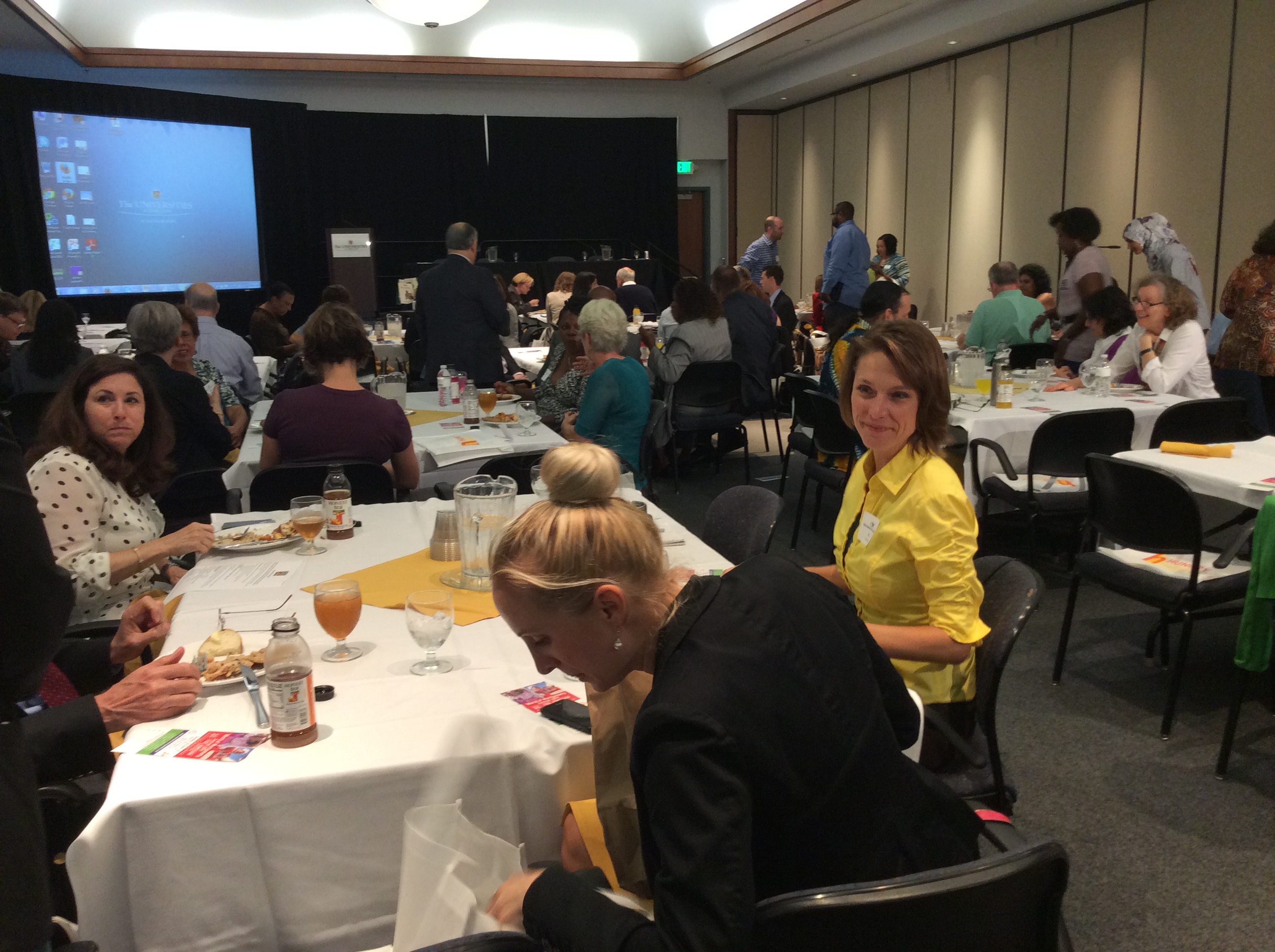 Food Recovery Conference Helps Connect Groups Looking to Reduce Hunger (VIDEO)
From food left to rot in the fields to food leftover in campus kitchens, the topic at the Food Recovery Event Tuesday was feeding the hungry in the community.
Sponsored by the Corporate Volunteer Council of Montgomery County, a panel of experts in food recovery talked with hundreds who signed up for the discussion held at the Universities at Shady Grove in Rockville. The networking event discussed ways in which businesses and community groups can work together to meet the needs of the hungry here in Montgomery County.
More than one third of the children enrolled in Montgomery County Public schools are eligible for free and reduced priced lunch, a program based on income and need. According to the CVC, Americans waste 40 percent of its food from farm to fork.
Craig Muckle, Safeway's manager of public relations & government affairs, said his company engages in a composting of things like coffee beans, flowers and products from the meat department as well as offering to local food banks products that can't be sold in the company's stores because of damaged packaging.
Ben Simon, founder and executive director of the Food Recovery Network told the group his organization founded in 2011 has now spread to nearly 100 chapters across the country. The organization recovers food left over from dining halls and donates it to local charities. As of May the organization has recovered over 400,000 pounds of food, according to its website.
Other speakers included Consumer Advocate Theresa Testoni and Executive Director of growingSOUL Jessica Weiss.
Those who attended the "Food Recovery 101: Food is a Terrible Thing to Waste" conference also donated a jar of peanut butter, fresh produce or made a donation to growingSOUL, an advocacy group for zero waste.