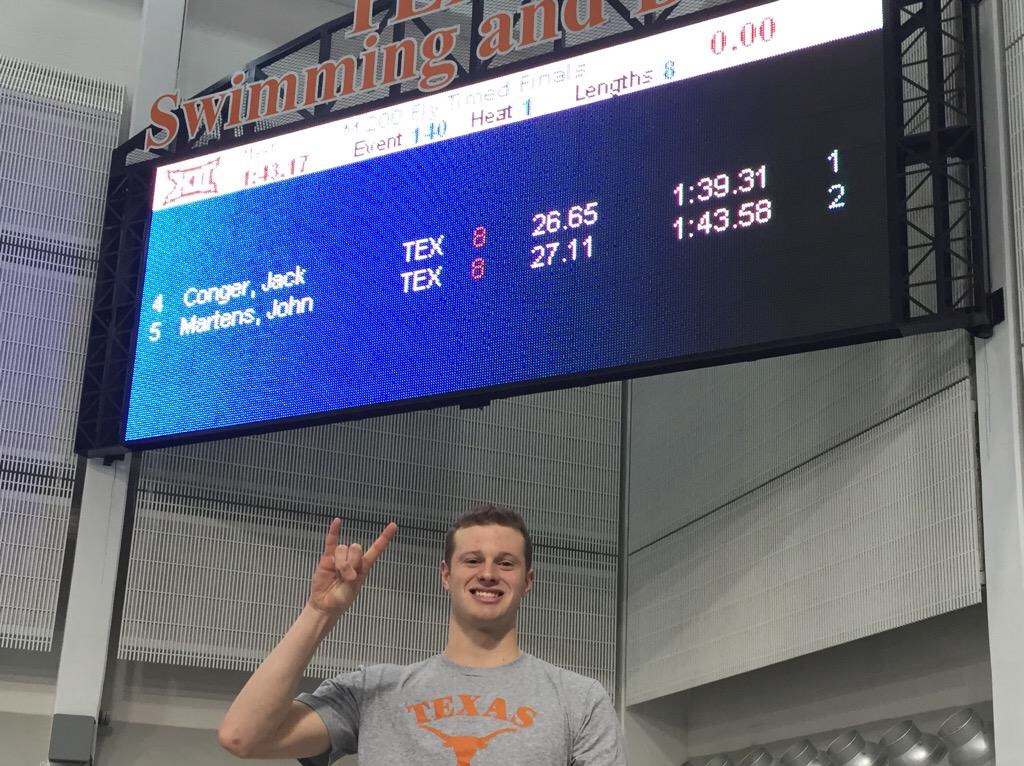 Conger Sets American Record in 200 Butterfly (VIDEO)
Jack Conger known for his backstroke and freestyle times, is proving he's a force in butterfly too.
This morning, Conger, a sophomore at the University of Texas and graduate of Good Counsel High School in Olney, set an NCAA, American and U.S. Open record in the 200 butterfly at the 2015 Big 12 Swimming Championship in Austin Texas.
Conger's time of 1:39.31 was set during time trials of the meet. He is not scheduled to swim the event again this weekend, according to Conger's father, Steve Conger.
Jack Conger, NCAA and American records in the 200 fly @ Lee and Joe Jamail Texas Swimming Center https://t.co/NbTnI4Qcx7

— Texas Men'sSwimDive (@TexasMSD) February 25, 2015
Jack Conger clocks 1:39.31 to eclipse the 200-yard butterfly American record (1:39.65) co-held by Michael Phelps and Tom Shields.

— Texas Men'sSwimDive (@TexasMSD) February 25, 2015

"I am very proud and it was well-deserved from lots of hard work," said Steve Conger.
Here's a video of the race released by the Texas Men's Swim and Dive team.