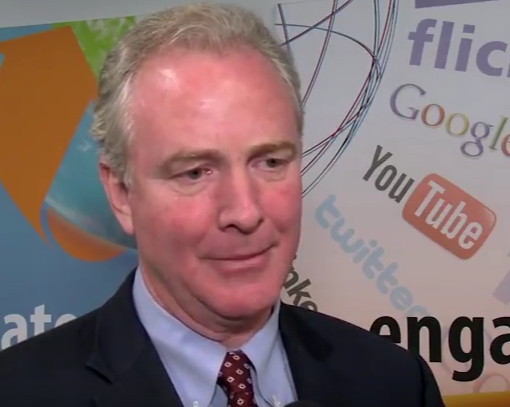 Congressman Chris Van Hollen on Donald Trump Tape and the Presidential Debate (VIDEO)
Congressman Chris Van Hollen, a Democrat, said that after watching the most recent presidential debate,there is no doubt in his mind that Donald Trump is unfit to be President of the United States.
"I think Donald Trump did not do himself any favors," said Van Hollen, "He may have solidified his support with his base but his base is very small…overall, in this country."
Find out more in this MyMCMedia Extra video, below:
When asked for reaction to the tape that was released last week of Trump talking crudely about women, Van Hollen said he thought it was "gross" and "awful."
Trump's whole campaign has been about tearing us apart, said Van Hollen.
"We have lots of economic challenges to address, so rather than tearing people apart, let's focus on solutions."
For more, watch this MyMCMedia Extra video, below:
Van Hollen is running for U.S. Senate in the Nov. 8th election.