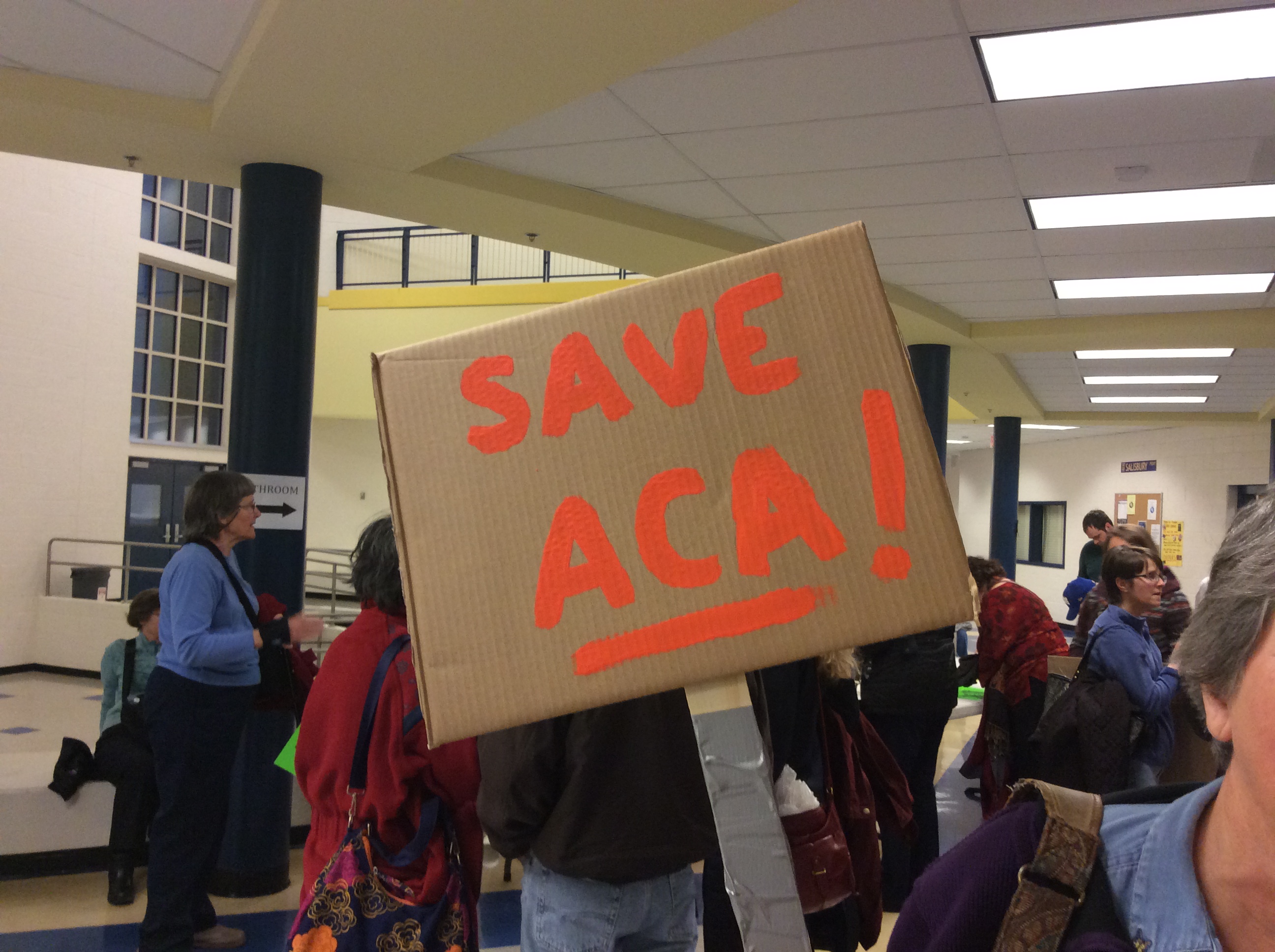 Congressman Delaney Holds Rally in Gaithersburg to Save Affordable Care Act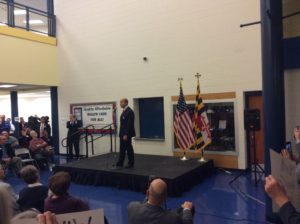 It's the first time Gaithersburg resident Steve Higgins can remember, since casting his vote for Jimmy Carter in 1976, that he went out to protest a president.
He joined more than 200 residents and elected-officials at Gaithersburg High School on Monday evening in an effort to save the Affordable Health Care Act.
"When [President] Trump was elected, I thought to myself how bad could it be?" Higgins said. "I think we're seeing that every day and it's even worse than what we thought it could be."
The rally, organized by Rep. John Delaney (Md-6), comes days before an expected vote by the House on Republican legislation to overhaul Obamacare. If the measure passes, an estimated 24 million Americans would lose their healthcare, according to Delaney.
"They're [Republicans] making it more expensive for people," Delaney said. "Deductibles are going to go higher, premiums are going to go higher, people are going to be denied care for no reason at all."
Rep. Jamie Raskin (Md-8) along with members of the Montgomery County Council and representatives from Planned Parenthood joined Delaney to talk about how the Republican plan would impact children, the poor and elder residents.
Despite the Republicans efforts to repeal the Affordable Care Act, Delaney said he believes there's a good chance that this legislation will be voted down by the House.
"I think the momentum is building to stop this," Delaney said. "Quite obviously, every Democrat in the Congress is against this bill going forward and fortunately, we're seeing our Republican colleagues starting to fray in their support."
Here at Gaithersburg High School where a "save healthcare" rally will begin in just a few moments @mymcmedia pic.twitter.com/kYnI02Uas6

— Mitti Hicks (@MittiMegan) March 20, 2017
"There continues to be an attack on healthcare." @RicePolitics @mymcmedia pic.twitter.com/BUkOQZjjhY

— Mitti Hicks (@MittiMegan) March 21, 2017
"We're not going to let people go without healthcare" @marc_b_elrich pic.twitter.com/9iQiTsLWaB

— Mitti Hicks (@MittiMegan) March 21, 2017
.@RepRaskin talking about his experience with colon cancer to explain the importance of health insurance for everyone. @mymcmedia pic.twitter.com/9vCyFex3h2

— Mitti Hicks (@MittiMegan) March 21, 2017