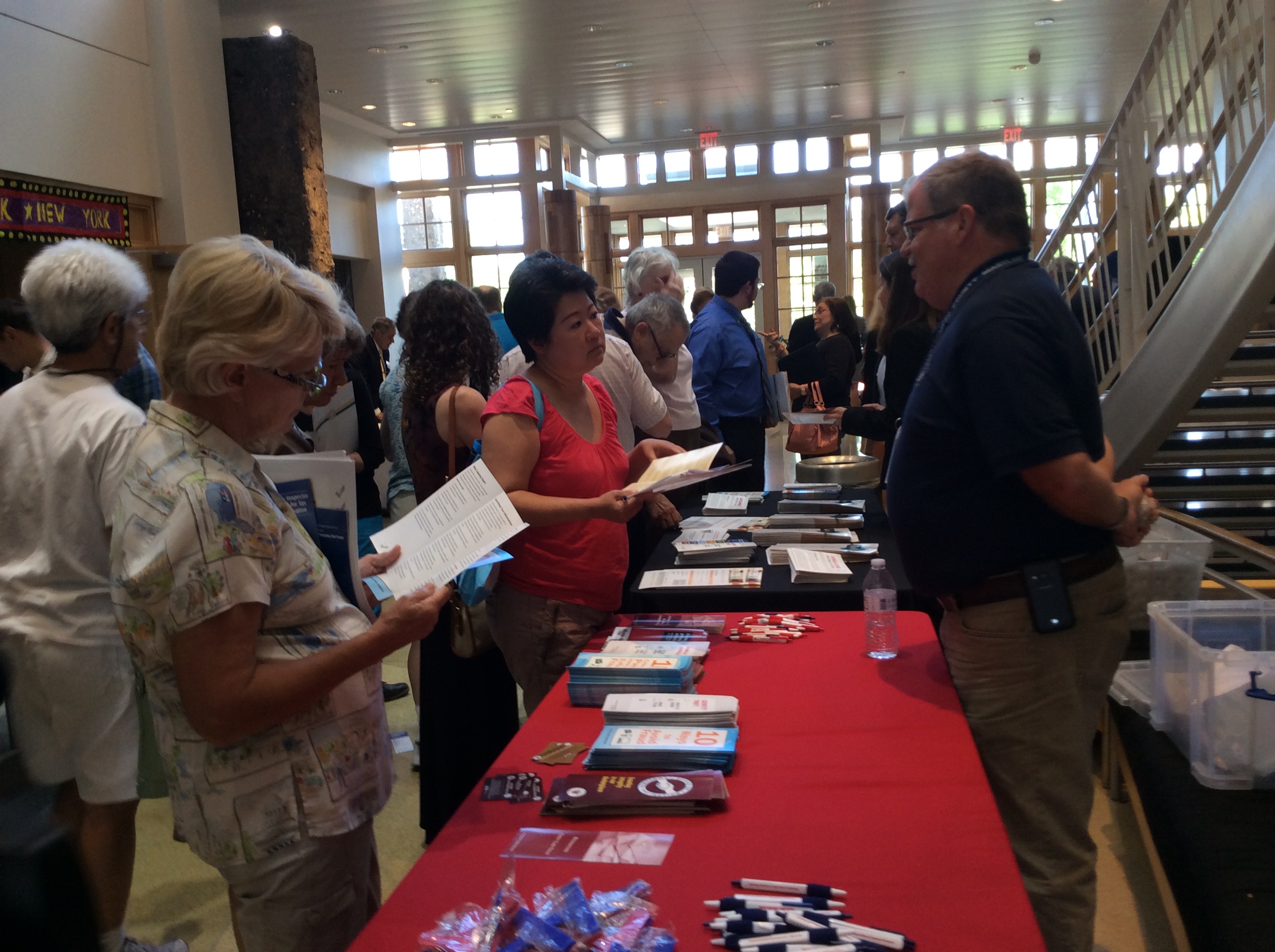 Congressman Delaney Hosts Identity Theft Forum (PHOTOS)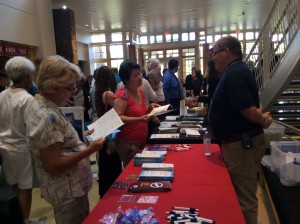 Over 275 people attended an identity theft and fraud prevention forum on Thursday night in Germantown.
The standing-room only event at the BlackRock Center for the Arts was hosted by U.S. Rep. John Delaney and featured one-on-one advice from federal, state and county officials. There was also a panel discussion with some of these experts.
Congressman Delaney was joined at the event by Maryland Attorney General Brian Frosh and representatives from the Office of Personnel Management (OPM). Lisa Schifferle of the Federal Trade Commission (FTC) moderated the panel discussion.
Schifferle noted that the FTC's number one complaint is identity theft and she said Maryland ranks sixth in the nation for the most reports of identity theft.
During his remarks, Frosh noted that it can happen to anyone and shared that he himself had been a victim.
This informational workshop followed reports last week that over 20 million Americans had their data compromised in a breach at OPM, while an earlier breach impacted over four million. Delaney is a cosponsor of legislation to provide impacted individuals with lifetime identity theft protection.
"Identity theft is a growing problem that can often have serious consequences," said Delaney. "The problem is especially acute in Maryland right now, where hundreds of thousands have likely been exposed in recent breaches at OPM. What happened at OPM is unacceptable and we need to take immediate action at all levels of government to make sure personal data is secure and that those impacted are protected. Tonight's event was about bringing resources directly to my constituents and making sure they know how to protect themselves. I encourage anyone who couldn't attend tonight to contact my office if they need assistance."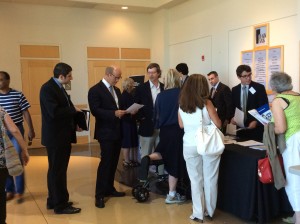 The forum included representatives from the following organizations:
The Office of Personnel Management
The Maryland Attorney General's office
The Maryland State Police
The United States Postal Inspection Service
The Treasury Inspector General for Tax Administration
The Federal Trade Commission
The National Active and Retired Federal Employees Association
The American Federation of Government Employees
The Montgomery County Office of Consumer Protection
Future Business Leaders of America
Experian
Legal Shield
Anyone seeking information about the OPM breach should visit the online resource center at opm.gov/cybersecurity/.
Here are ten tips, from the FTC, to avoid fraud:
Know who you're dealing with.
Know that wiring money is like sending cash.
Read your monthly statements.
After a disaster, give only to established charities.
Talk to your doctor before you buy health products or treatments.
Remember, there's no sure thing in investing.
Don't send money to someone you don't know.
Don't agree to deposit a check and wire money back.
Don't reply to messages asking for personal or financial information.
Don't play a foreign lottery.
If you think you may have been scammed, file a complaint with the Federal Trade Commission at ftc.gov. If you get unsolicited mail offers or spam, send the messages to spam@uce.gov.
For information about what to do if you have been a victim of identity theft, visit identitytheft.gov.