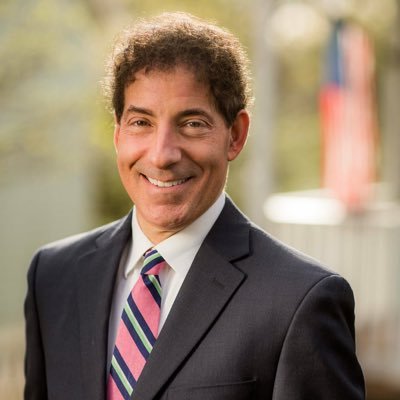 Congressman-elect Jamie Raskin Headlines Small Business University Series (VIDEO)
Congressman-elect Jamie Raskin is the featured speaker at the Dec. 16th Small Business University event at Montgomery Community Media (MCM) studios in
Rockville. He is expected to discuss the future economic climate for business.
Watch Raskin's full presentation, below:
Raskin recently was elected to the U.S. Congress from Maryland, filling Chris Van Hollen's seat. Raskin served three terms in the Maryland State Senate representing Montgomery County.
Raskin is a professor of constitutional law at American University's Washington College of Law. He along with the families of Thurgood Marshall and William Brennan founded the Marshall-Brennan Constitutional Literacy Project, which has sent law students from 20 law schools across the country into public high schools to teach thousands of students about the Constitution, the Bill of Rights and the meanings of constitutional freedom and democracy.