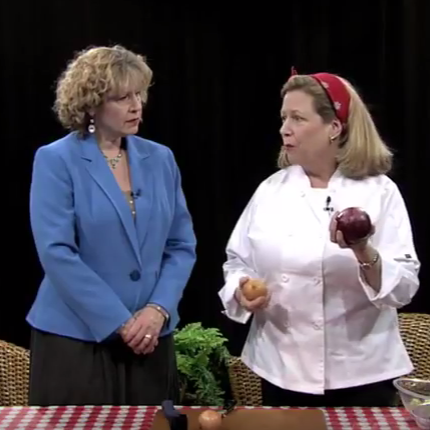 Connecting Our Community: Meet Chef Sheila Crye (VIDEO)
On this episode of Connecting Our Community host Karen Allyn is joined by Certified Culinary Professional, Chef Sheila Crye.
Sheila directs four 14 week after-school cooking programs, each with a capacity of 15-20 participants, created especially for at-risk middle school youth. Young Chefs is one among an array of after-school activities offered through an umbrella program called Excel Beyond the Bell.
When school is out of session Sheila offers cooking camps.
For more information about Sheila Crye and her programs you can visit her website, OurYoungChefs.com.
Be sure to watch Connecting Our Community Wednesday evenings at 8:30 p.m. on Montgomery Channel 21 or on the MyMCMedia.org website.