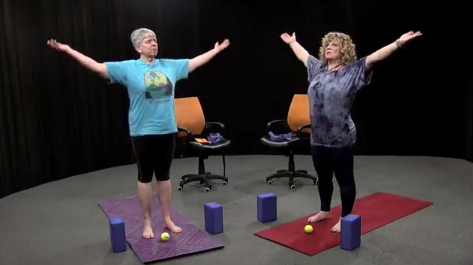 Connecting Our Community: Yoga for Seniors with Cheryl Kravitz (VIDEO)
On this episode of Connecting Our Community host Pat Shoemaker learns some special Yoga moves with the Gentle Yogi, Cheryl Kravitz.
These special moves can be done by people who are wheelchair bound, seniors or just those that might need a little extra help. Yoga can be for anyone so you can get started too!
For more information about the special yoga programs you can email Cheryl at crkyoga@gmail.com.