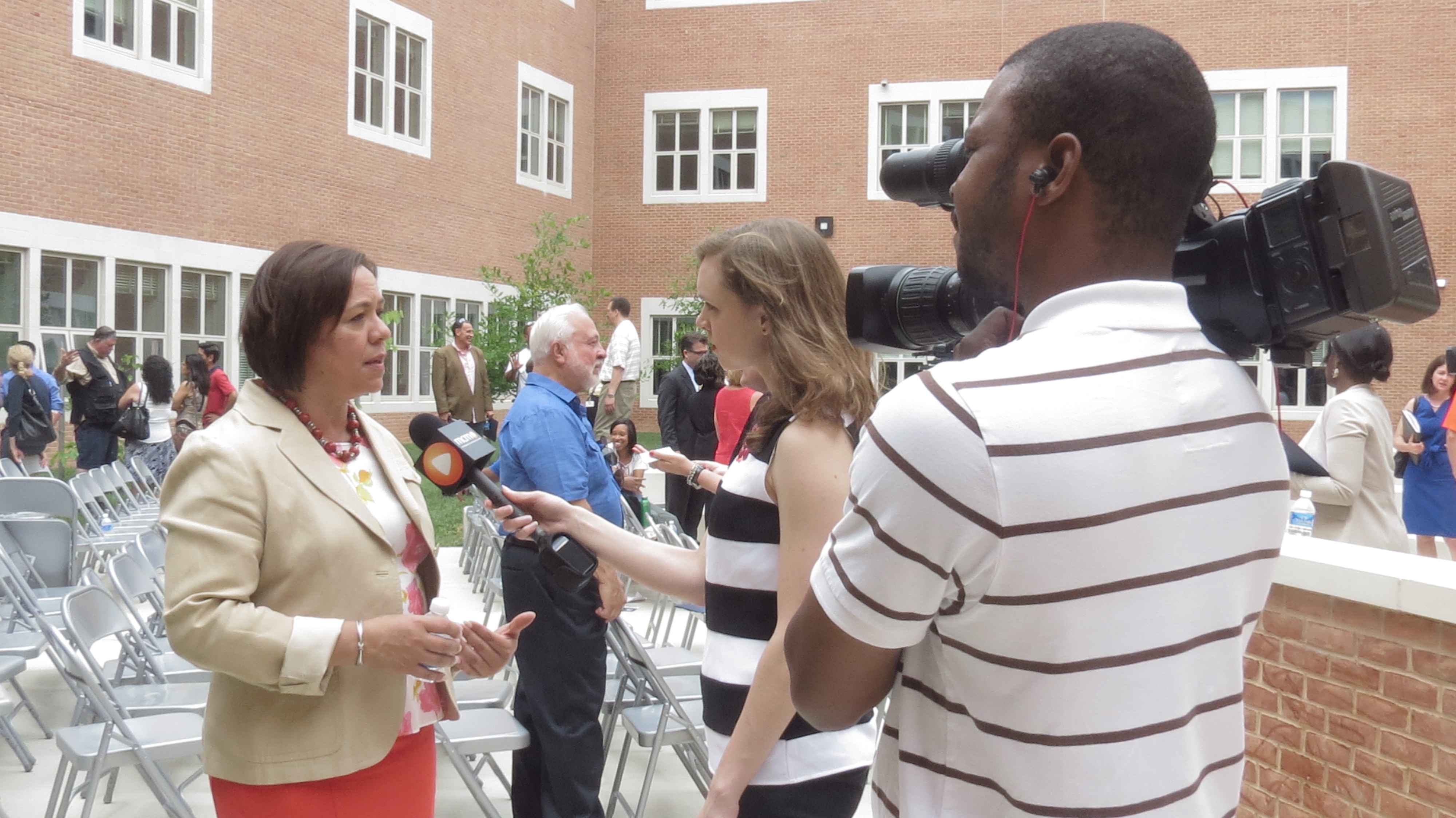 Connecting our Latino Youth to Opportunities
Connecting our Latino youth to opportunities Spanish version 
Our Latino students are not only the future, but also the present. They are the second largest student group in Montgomery County Public Schools (27.4%), and they represent the highest percentage in Kindergarten (30.7%). Along with African American students, Latino students face many challenges. The academic gap between these students and Caucasian and Asian students persists while schools, government, and community look for solutions to address this serious problem.
"We have to recognize that these students comprise the largest school population in our school system and, therefore, this has to guide the answers. We keep acting as if the population is homogeneous, middle-class, and it turns out that it has changed a lot," said Nancy Navarro, Montgomery County Councilmember and member of the Presidential Commission on Educational Excellence for Hispanics.
Identity, an organization that works with the county's youth and their families, recently published a study based on interviews with more than 900 Montgomery County Latino youth. The study, Connecting Youth to Opportunity, identified key factors that help explain the reasons these youth do not finish high school.
Diego Uriburu, Identity's Executive Director, explained how social, emotional, and economic factors affect school dropout rates among Latinos. "If they (our youth) do not have a place where they feel they can study; if a parent or an adult figure is not there after school, at dinner time; if parents have low expectations about their children graduating from school," these youths will be more likely to drop out of school. The problem is exacerbated when teachers and school staff are not prepared or willing to support young people. "They feel that teachers and staff do not believe in them, and they are saying – believe in us -. -Parents, get involved and don't leave us alone-, and to the rest of society, we need to work on the poverty issue," said Uriburu.
A Latino young lady who has not been able to finish high school in Montgomery County, Maria Jose (MaJo) Lizarzaburu from Peru, appeals to young people not to abandon their studies. "One can be angry and rebellious, but at the end of the day, it's us ourselves who lose when dropping out of school." Majo dropped out of high school after delays and many frustrations with the ESOL program that did not allow her to finish school on time. She also had a baby and suffered post-partum depression. She said she would have liked more discipline and guidance from her mother.
Jose Correas from El Salvador, who made it to 11th grade, had received the last warning before getting expelled. He was always involved in fights with other boys but he was able to connect and find support and understanding from the detention classroom teacher.  He was able to get back on the right track. "I don't have a role model of a father to follow. My mom is always busy with many things, and I had more responsibilities than I could understand," said Correas.
Councilmember Marc Elrich, who was an elementary school teacher and led the fight for the increase of the minimum wage in Montgomery County, said, "we cannot have a future in our society if we have a large number of youth who cannot get a job."
Among the recommendations issued by Identity's report are:
Increase county efforts, at schools and/or with organizations providing vocational training, to prepare our Latino youth for the labor force.
Montgomery County Public Schools should work with the community and key stakeholders to close the academic achievement gap and help decrease the number of school dropouts among Latino students.
Grassroots organizations should work with schools and, especially with parents, so that they become more involved in their children's lives and well being.
According to Diego Uriburu, "everyone's effort is needed (it takes a village…) and the best 'village' is Montgomery, but we need to include the Latino community."
Key information:
According to the report prepared by Identity, some of the factors that render Latino youth more prone to abandon school are the following:
     Renting a room in someone else's house. This is especially a factor in female dropouts (9 times more vulnerable to drop out of school).
   Foreign students with parents who do not expect their children to finish school (7.5 times more likely to drop out of school).
    Students who do less than 5 hours of homework per week in high school (5 times more likely to drop out of school.
     Pregnant students (4.5 times).
General Statistics:
Hispanics comprise the second largest student group in Montgomery County Public Schools (27.4%) after Caucasians (32%).
Nationally, 1 in 4 students is Hispanic.
According to a study by Montgomery County, there are about 7,800 young people disconnected in Montgomery County (i.e., they are neither working nor studying).