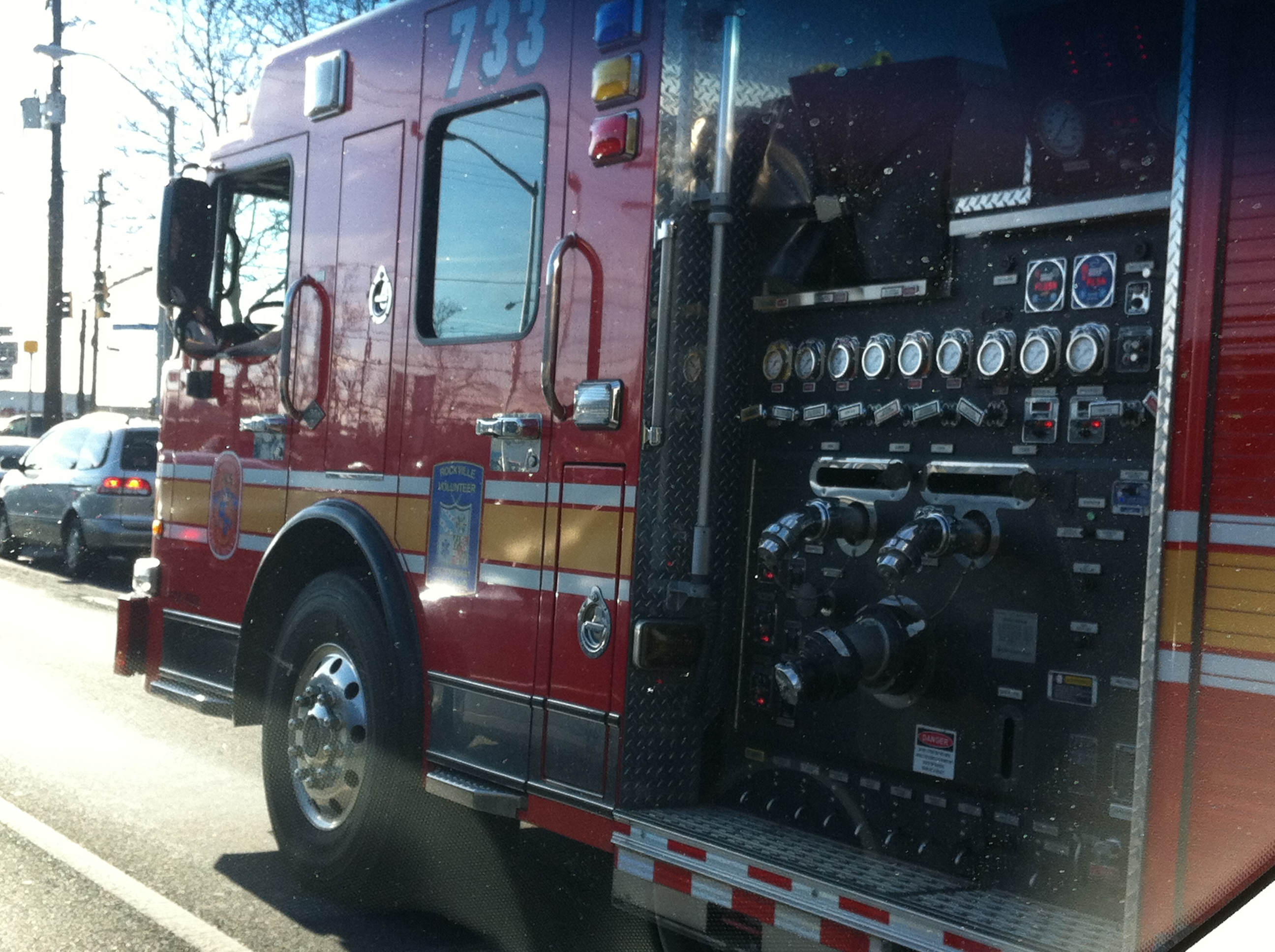 Partial Parking Garage Collapse at Mall
UPDATED
Montgomery County police and fire responded to the scene of a partial parking garage collapse at Westfield Montgomery Mall (7101 Democracy Boulevard) on May 23 where one construction worker was killed and another man was trapped for hours.
According to Assistant Fire Chief Scott Graham, one man was killed and the urban search and rescue unit freed a second worker. The injured man was flown to the Shock Trauma Center in Baltimore with serious injuries. Graham said the collapse involves a 50,000-pound section or beam of the parking garage. Eyewitnesses said the crash made a loud noise.
Police have identified the deceased man as Carroll Dexter Wills (57) of Prince Frederick, Maryland.
During the three-hour plus rescue, Westlake Drive was closed at Democracy Boulevard and the mall entrances were closed to vehicle traffic.
Maryland Occupational Safety and Health (MOSH) employees are investigating the accident along with police, according to Graham.
Channel 8 has posted some of its coverage here.
WUSA-9 has posted aerial photos of the scene on their website: Parking Deck Collapse At Westfield Montgomery Mall Photos
According to police, the call came in approximately 1:45 p.m. on May 23.