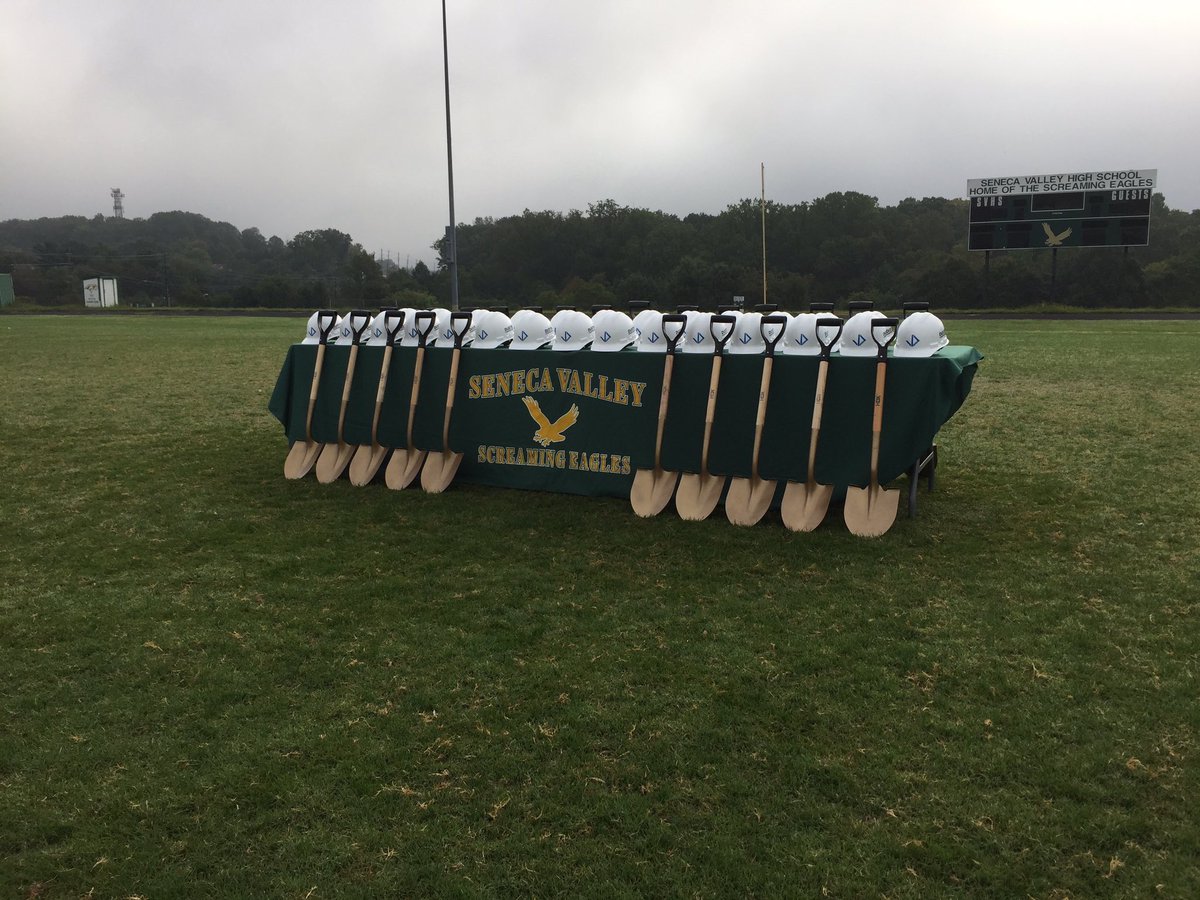 Construction Set to Begin for New Seneca Valley High School
Dozens of students, teachers and local leaders gathered at Seneca Valley High School to celebrate the groundbreaking of the future school.
Once completed, the new school's capacity will increase from 1,300 students to 2,400.
The school's increased capacity will provide an opportunity to address projected over-utilization of Clarksburg and Northwest high schools, according to the Montgomery County Planning Department. 
The replacement building will be constructed adjacent to the existing school and will include a total of 114 teaching stations; two courtyards that provides natural daylight into the building as well as outdoor instructional areas and seating areas; and after-hours community use of the gymnasiums, cafeteria and media library.
"There's a popular saying that 'a school is a building with four walls and tomorrow inside,'" Montgomery County Council President, Roger Berliner, said in a  Facebook post. "I look forward to all that this new school , as well as the tremendous MCPS staff who will occupy it, will contribute to the success of the thousands of students that will soon walk through its doors."
Total cost of construction for the building and site is an estimated $130,000,000.
The project site is expected to be completed in August of 2019.
Happy to celebrate the groundbreaking of the new @SenecaValleyHS this morning! ~JRS pic.twitter.com/rwu1srwmFF

— MCPS (@MCPS) September 18, 2017
Attending the Groundbreaking Ceremony with the screaming eagles. They're charged up for @SenecaValleyHS 2.0. pic.twitter.com/o5iet6FtvN

— Shebra Evans (@ShebraEvans) September 18, 2017
Love the incredible school spirit & air of excitement at today's @MCPS @SenecaValleyHS groundbreaking @mocoboe Will be largest school in MD pic.twitter.com/7BEl8lwosG

— Rebecca Smondrowski (@RebeccaOnBoard) September 18, 2017
Check out some sights and sounds from @SenecaValleyHS's groundbreaking today! pic.twitter.com/MGOPU5xvJU

— MCPS (@MCPS) September 18, 2017