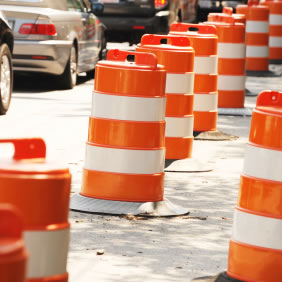 Construction to Close Lanes on East West Highway at Colesville Road For Seven Weeks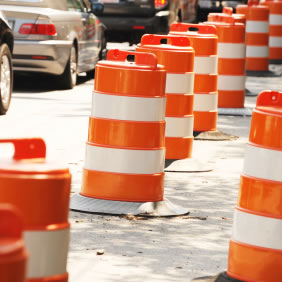 Starting Monday morning April 11, Clark Construction is scheduled to close lanes on East West Highway between Blair Mill Road and Colesville Road in downtown Silver Spring for underground utility and road work. The closures will continue daily, Monday through Friday, from 9 a.m. to 3 p.m.
According to the State Highway Administration, one lane on eastbound or westbound East West Highway may be closed; all traffic lanes will reopen by 3 p.m. each day. Weather and progress permitting, the work should be complete before the Memorial Day holiday. The lane closures are necessary to install a water main for a new complex of four apartment buildings located at 180 High Park Lane. New underground lines will cross all traffic lanes on East West Highway, extend down Blair Mill Road to the new apartment complex on High Park Lane.
Drivers should plan ahead, and add extra commute time. Motorists will be directed through the work zone by a flagging operation and roadway signs.
SHA officials are also reminding pedestrians that while no sidewalk closures are scheduled, they should use the safest signalized East West Highway crossings throughout all phases of the construction.
SHA news release – Developer Work Scheduled To Begin On East West Highway In Silver Spring Next Week https://t.co/L2Zqs6lZhw #mdotnews

— MD State Highway Adm (@MDSHA) April 8, 2016