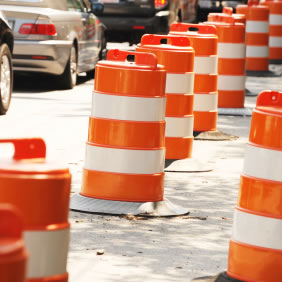 Construction to Close Lanes on Georgia Avenue for Two Weeks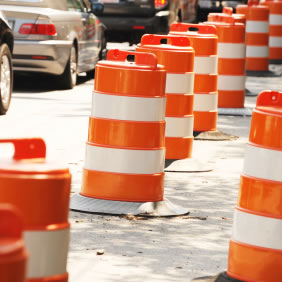 Starting tonight, real estate developer Folger-Pratt is scheduled to close lanes at 8621 Georgia Avenue in downtown Silver Spring for underground utility and road work. The closures will continue nightly, Sunday through Thursday, for two consecutive weeks.
According to the State Highway Administration, the project limits extend one block on Georgia Avenue from Cameron Street to Colesville Road. Weather and progress permitting, the work should be complete by late July. The lane closures are necessary to install underground water utility infrastructure and to construct a southbound left turn lane on Georgia Avenue to provide access to the new building. To perform this work, the company is permitted to close the lanes on northbound and southbound Georgia Avenue within the project limits (all traffic lanes will reopen by 5 a.m. the next day). One lane will close at 9 p.m. and two lanes will close at 10 p.m., according to a news release from the SHA.
Drivers should plan ahead, and add extra commute time. The developer is planning to use electronic message boards and arrow panels to alert motorists of the new traffic patterns and lane closures on Georgia Avenue.
SHA officials are also reminding pedestrians that sidewalk closures will be in place. Pedestrians should use the safest signalized Georgia Avenue crossings at either Colesville Road or Cameron Street throughout all phases of this construction project.