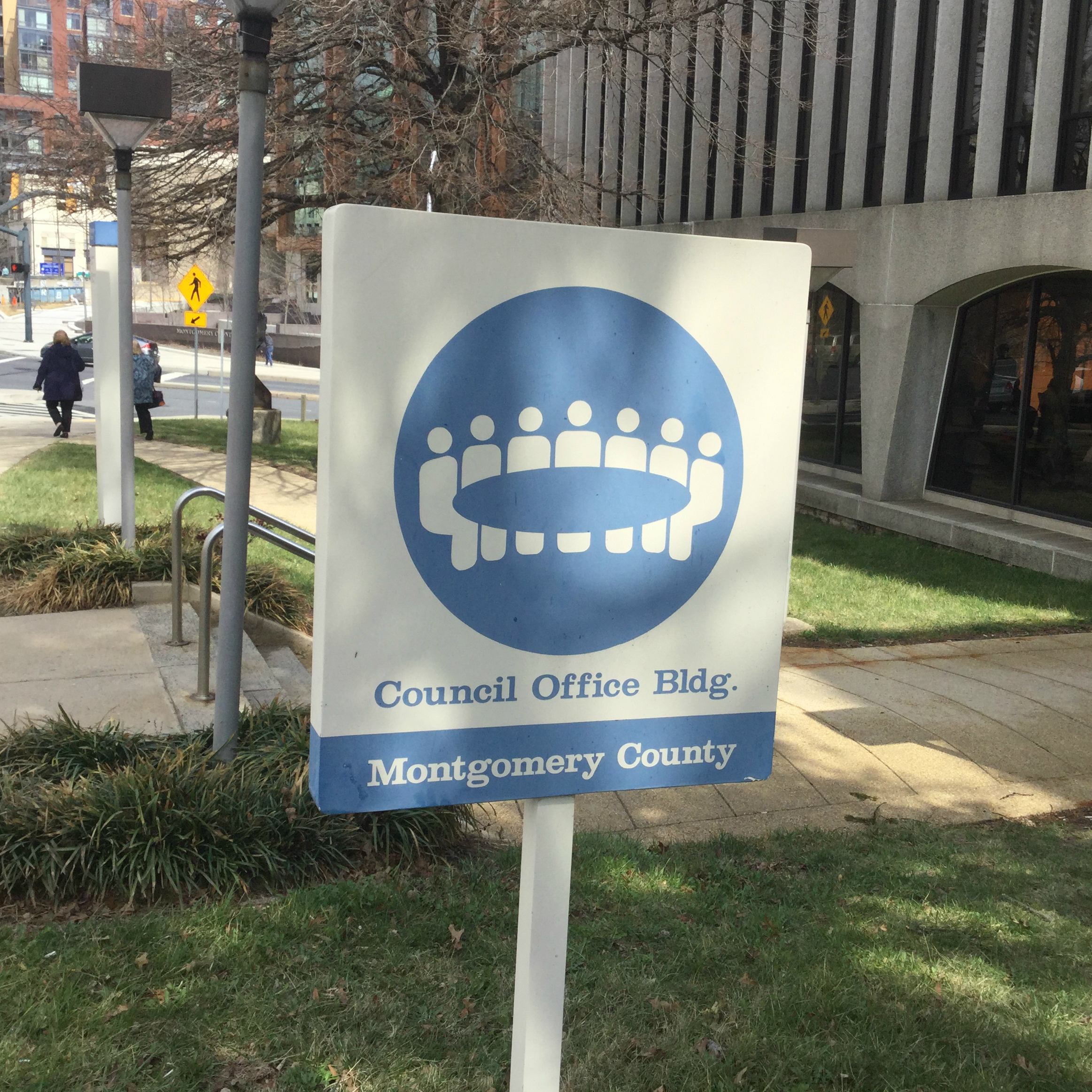 Council Approves Savings Plan
The Montgomery County Council unanimously approved a savings plan Tuesday designed to fend off a shortfall in tax revenue.
The plan cut $53.5 million from the fiscal 2018 operating budget and $9.3 million in the capital budget. Fiscal 2018 started July 1, 2017. The operating budget covers day-to-day expenses, and the capital budget schedules larger projects.
As council members began considering the list of potential cuts in the savings plan, Kevin Harris of North Four Corners raised an objection to new spending that was added to the spending plan: a bus rapid transit study which would look at a single reversible bus lane down the middle of U.S. 29.
Harris said the State Highway Administration would not support BRT on the highway.
"I object to the process that's being carried that's not being done in open session, which would allow residents to have full involvement," Harris said.
Harris, who said he was a former senior planner with the Council of Governments, said he was forming an exploratory committee to consider a candidacy to run for the council in the 5th District, a seat now held by Councilmember Tom Hucker. Hucker currently faces no challenger in the 2018 election.
The council ultimately removed the study, which would cost about $425,000, from the savings plan.
Before the decision, Councilmember George Leventhal, who supports the study, suggested removing it from the savings plan and then plugging it into the fiscal 2019 capital budget.
"There's too much suspicion" about BRT, he said. "Why feed it?"
Instead, the study will be reintroduced and be considered an amendment to the fiscal 2018 capital spending plan. At which time, members of the public will be able to testify on their thoughts of the study.