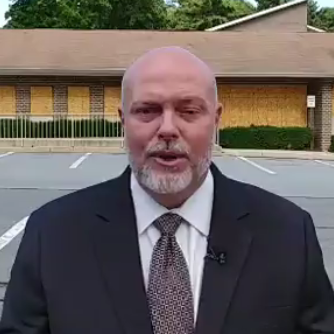 Council Candidate Seeks Greater Effort on Economic Development
A candidate for Montgomery County Council on Wednesday said he would increase economic development by more than 50 percent over the next four years.
Tom Ferleman, a Republican running for the District 2 council seat, said that by increasing the commercial tax base, the county could increase jobs. It also would increase business taxes, which would shift what he called an imbalance in relation to residential taxes.
Ferleman broadcast the speech on Facebook Live, in front of a boarded-up medical center in Montgomery Village, his hometown.
He said most municipalities receive 60 percent of its property taxes from residential properties and 40 percent from commercial properties. In Montgomery, that split is 80-20, he said.
"Property taxes have become a second mortgage that homeowners can never pay off and an endless expense that grows more and more costly each year," he said.
"The pace and scale of property tax increases over the last decade are overwhelming. Since 1990, residential property taxes here have grown more than twice as fast as the state's median household income," Ferleman said.
He said residential property taxes consume 6.4 percent of a typical household income. In 1990, that figure was 3.6 percent, he said.