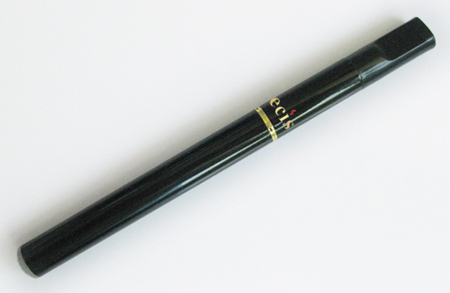 Council Considers Excise Tax on E-Cigarettes
Electronic cigarettes may look like a traditional cigarette and they might be taxed in Montgomery County the same way too.
Today, Montgomery County Councilmember Tom Hucker introduced a bill that would establish an excise tax on the distribution of electronic cigarette products. If approved, Montgomery County would join other states and localities that are regulating and taxing electronic cigarettes.
Council President George Leventhal, Vice President Nancy Floreen and Councilmembers Roger Berliner, Marc Elrich, Sidney Katz, Nancy Navarro and Hans Riemer are co-sponsors of Bill 15-15. A public hearing on the bill is scheduled for 7:30 p.m. May 5. The Council staff report and bill can be found at: http://tinyurl.com/qgkoj6v .
Under current state tax law, cigarettes are taxed at $2 per pack and other tobacco products are taxed at a rate of 30 percent of the wholesale price. Electronic cigarettes are not currently subject to state tobacco taxes. The proposed tax on the distribution of electronic cigarettes would be 30 percent of the wholesale price—mirroring the state tax on other tobacco products, according to the bill.
"The goal of this legislation is to ensure our tax code keeps up with a rapidly evolving industry, and raises revenue to support our schools, first responders and other vital County programs," Hucker said in a news release. "E-cigarettes should be treated similarly to tobacco products."
In March, the Council enacted Bill 56-14 that will prohibit the use of electronic cigarettes in public places where traditional tobacco smoking is prohibited. That bill will go into effect on June 12. Bill 56-14 also will restrict the sale of certain liquid nicotine or liquid nicotine containers in retail outlets unless the nicotine is in a container considered child resistant packaging. The definition of electronic cigarette includes e-cigars, e-hookahs, e-pipes and vape pens.