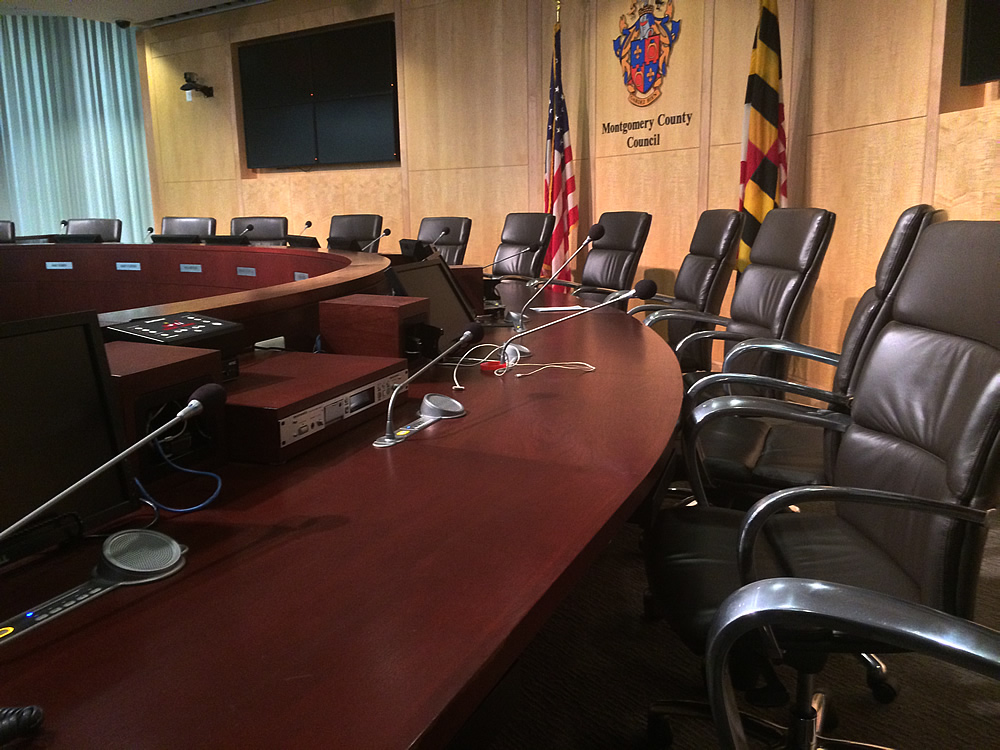 Council Gives Preliminary OK to $5.8 Billion Spending Plan
The Montgomery County Council unanimously supported a $5.8 billion fiscal 2020 spending plan Thursday in a straw vote that provides $2.68 billion to Montgomery County Public Schools, an increase of $84.1 million or 3.2 percent.
School funding exceeds "maintenance of effort" by $8.7 million. State law requires counties to fund their school systems the same per-pupil from one year to the next.
Councilmembers provided Montgomery College $314.7 million, adding $3.1 million from County Executive Marc Elrich's proposed budget.
The Montgomery County Police Department budget will be $295.3 million, a 5.4 percent increase. The budget includes $122,514 for two new school resource officer positions. The budget also includes two recruit classes of 44 officers and restores funding for six police officer positions that were lapsed last year.
The department also will receive a new forensic scientist for its crime lab. In the Sheriff's Office, $135,722 was added to the budget to hire two new deputies.
The operating budget for the Fire and Rescue Service will be $223.3 million, a 2.4 percent increase. In that spending, the county will add 20 firefighter positions and $2.18 million in overtime to address chronic overtime cost overruns and to ensure that response times for residents during emergencies are kept to a minimum.
A final vote is scheduled for Thursday, May 23. The budgets will go into effect on July 1.
The budget has a tax rate of nearly 98 cents per $100 of assessed value and a $692 property tax credit for primary residences for homeowners.
The average annual tax bill increases by $16 from fiscal 2019 because of rising assessments. With these actions, property tax revenue did not exceed the "charter limit" on real property tax revenue.
The council also preliminarily agreed on a $4.4 billion capital improvement plan to pay for school construction, infrastructure improvements and community projects. Items in the capital budget include:
More than $10 million in funding for the resurfacing of residential and rural roads, which is more than double the amount currently programmed for fiscal 2019.
The restoration of planning and design funds for additions at Highland View, Lake Seneca and Thurgood Marshall elementary schools, as requested by the Board of Education.
The restoration of planning, design and construction funds for additions at Ronald McNair Elementary School and Parkland Middle School, with a one-year delay.
And the acceleration of funding for facilities improvements, restroom renovations and roof replacements throughout MCPS.
The budget agreement also meets the fiscal 2020 target for the county's reserve — 10 percent of adjusted governmental revenues and provides $128.3 million in additional resources for Other Postemployment Benefits (OPEB). Funding for these fiscal obligation helps the county retain its triple-A bond rating.