Council Passes Bill to Lower Lead Levels in Schools Drinking Water
Bill will reduce acceptable lead levels by 75 percent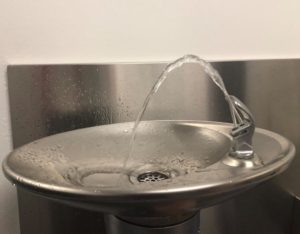 The Montgomery County Council unanimously approved legislation Tuesday designed to reduce levels of toxic lead in Montgomery County Public Schools' (MCPS) drinking water.
The bill (Bill 2-19), sponsored by County Councilmember Tom Hucker, was introduced on February 5.
Currently, Montgomery County schools follow the state lead standard of 20 parts per billion (ppb). This legislation lowers that acceptable level to 5 ppb.
"Scientists agree: There is no safe level of lead, a neurotoxin that permanently damages our children's developing brains and bodies," said Councilmember Hucker. "Now that we have recent testing results from the Montgomery County Public Schools, we must take action. We owe it to our children to do all we can to protect their health."
Lead accumulates in children's teeth and bones. It can cause behavioral and learning problems, lower IQ, hyperactivity, slowed growth, hearing problems and anemia.
Maryland requires all schools to test their drinking water for lead by July 1, 2018. MCPS completed testing and found 238 fixtures exceeded 20 ppb standard. Many more fixtures have levels of lead between 5 ppb and 20 ppb. The schools have fixed or closed all the fixtures with 20 ppb or greater lead levels.
More information on the bill may be found here.