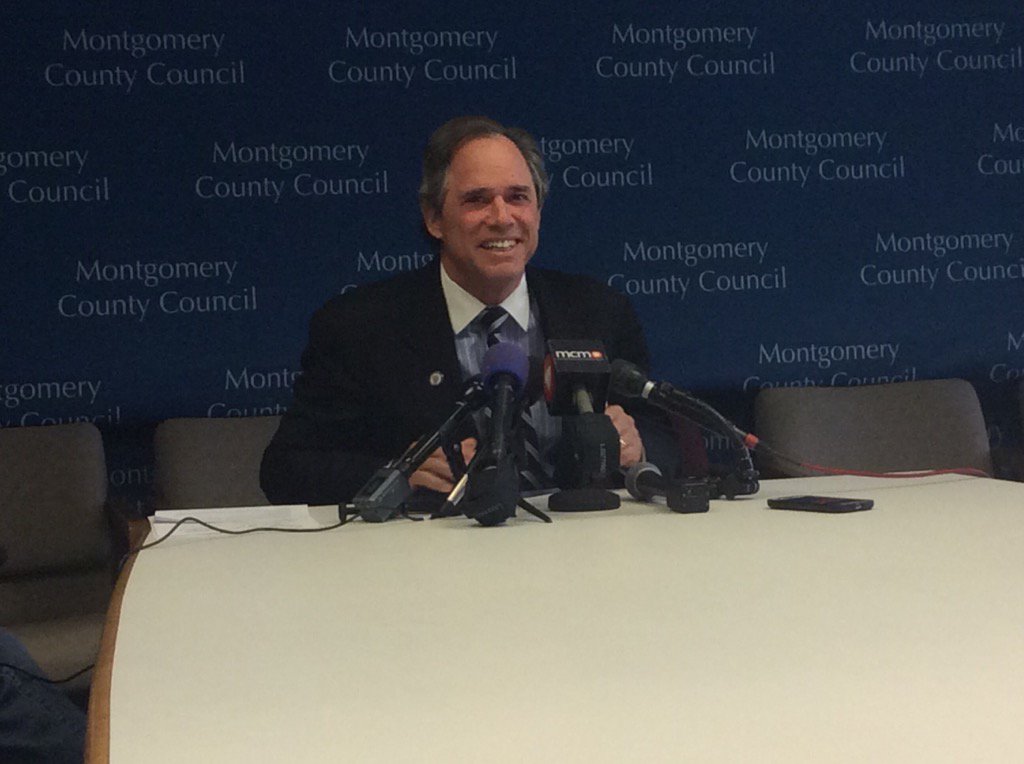 Council President Berliner on President Trump, Incinerator, Universal Pre-K and More at Weekly Briefing (VIDEO)
Montgomery County Council President Roger Berliner discussed a variety of issues at his weekly briefing with reporters on Jan. 30, beginning with President Trump.
"When I assumed this responsibility as president of the County Council I did not think I would be spending my time talking about the president of the United States of America and the actions that have been taken that have been so impact for so many in our community and beyond," said Berliner, who stressed that it is important that everyone knows they are welcome in Montgomery County.
"It is our diversity that makes Montgomery County a new world community," said Berliner. "We have 170 cultures in Montgomery County and we are proud of it, and we thrive as a result of it."
At the Monday morning news conference, Berliner announced a Feb.14 briefing to discuss the Montgomery County model for combating hate crimes and extremism locally.
Some of the other topics Berliner talked about included a Feb. 2nd work session on the fire at the Dickerson incinerator, universal pre-kindergarten and more.
You can watch the briefing in its entirety, below:
.@RogerBerliner says @MoCoCouncilMD working on joint statement w @CoUnTy_ExEc about #MoCo as a welcoming community. pic.twitter.com/Ery9JiWteZ

— Sonya Burke (@SonyaNBurke) January 30, 2017
.@RogerBerliner says @MoCoCouncilMD to have a work session on Thursday about Dickerson incinerator fire. @mymcmedia pic.twitter.com/o9bl1lLfhM

— Sonya Burke (@SonyaNBurke) January 30, 2017
.@RogerBerliner touts universal pre-k. Important to get kids in school early to b lifetime learners. @mymcmedia pic.twitter.com/3LtVPm3vQ6

— Sonya Burke (@SonyaNBurke) January 30, 2017
.@RogerBerliner says hearts go out to Muslim community in @MontgomeryCoMD. We have your back, he said. @mymcmedia

— Sonya Burke (@SonyaNBurke) January 30, 2017