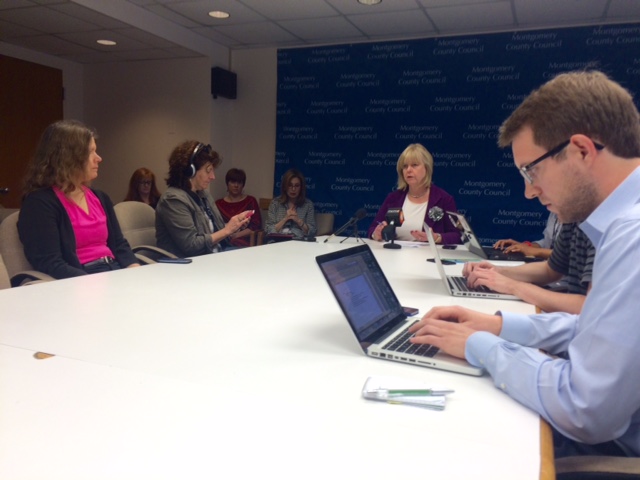 Council President Floreen Discusses Hogan, Budget and Zika Virus at Weekly Briefing (VIDEO)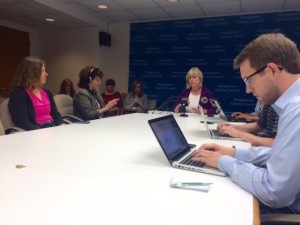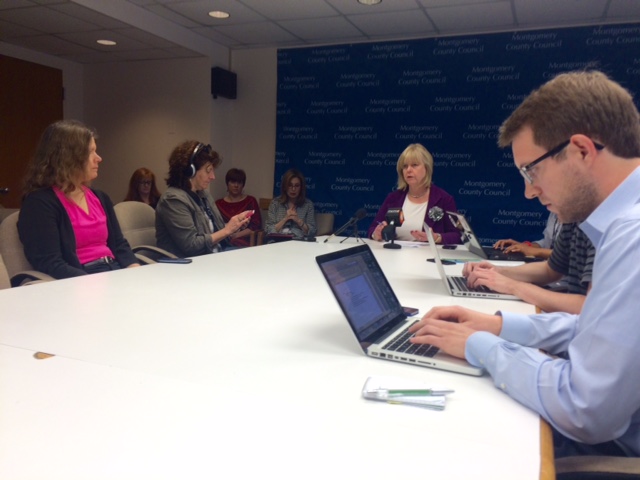 Montgomery County Council President Nancy Floreen discussed a variety of topics at her weekly briefing with reporters on Monday, April 18.
She began the briefing with information about her recent tour of United Therapeutics in Silver Spring with Maryland Governor Larry Hogan.  She said she was delighted to see the Governor at a business in Montgomery County, and that she learned the Governor has been talking to Marriott executives about their future plans.
Floreen also previewed the Council's Tuesday agenda, including her new legislation to change the rate for the recordation tax in order to stimulate funding for school construction and affordable housing.  It's budget season, she noted, stating that the Council will be studying compensation issues for both county and Montgomery County Public Schools employees as they prepare to make some budget decisions.
You can watch the briefing in its entirety, below: