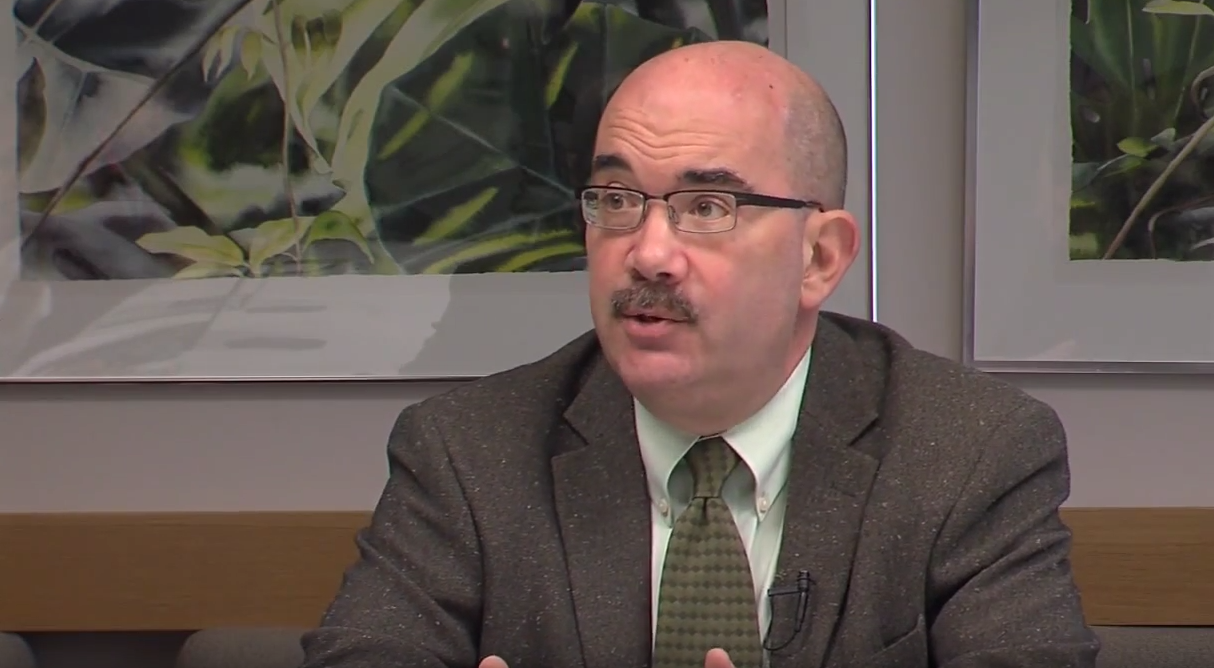 Council President George Leventhal Discusses Budget, OLO Report, Radon, Local Elections and More at Weekly Briefing (VIDEO)
Montgomery County Council President George Leventhal is counting down his days as Council President. "I think we have had a great year," said Leventhal. At a news conference on Nov. 2nd, Leventhal noted he has about a month to go in his term as President of the Council.
Some of the other topics he discussed at his news briefing included the cost of government, an Office of Legislative Oversight (OLO) report on high level county managers' salaries that will be released tomorrow, his upcoming trip to El Salvador, the radon bill, the Nov. 3rd election in the cities of Gaithersburg, Rockville and Takoma Park and more.
You can watch the briefing in its entirety, below:
.@georgeleventhal voted early in Takoma Park encourages others to vote in municipal elections tomorrow.

— Sonya Burke (@SonyaNBurke) November 2, 2015
.@georgeleventhal has not decided how he will vote on #radon bill. @mymcmedia

— Sonya Burke (@SonyaNBurke) November 2, 2015
.@georgeleventhal wants MoCo to be the healthiest and safest County in America. Hopes a compromise can be reached on radon bill.

— Montgomery Council (@MoCoCouncilMD) November 2, 2015
.@georgeleventhal discusses pedestrian safety issues in MoCo & recognizes @RogerBerliner's efforts to seek improvements in this area.

— Montgomery Council (@MoCoCouncilMD) November 2, 2015
.@georgeleventhal talks about growing jobs & investment in MoCo w new economic development structure. #GovtThatWorks pic.twitter.com/4YhmdZJMa7

— Montgomery Council (@MoCoCouncilMD) November 2, 2015
.@georgeleventhal says a month remains of his term of Council President. He says latest revenue estimates due this month. #MoCo

— Sonya Burke (@SonyaNBurke) November 2, 2015
Council President @georgeleventhal talks about Nov. 17 Council session on costs of govt including manager salaries. pic.twitter.com/eWjR7JZDsX

— Montgomery Council (@MoCoCouncilMD) November 2, 2015