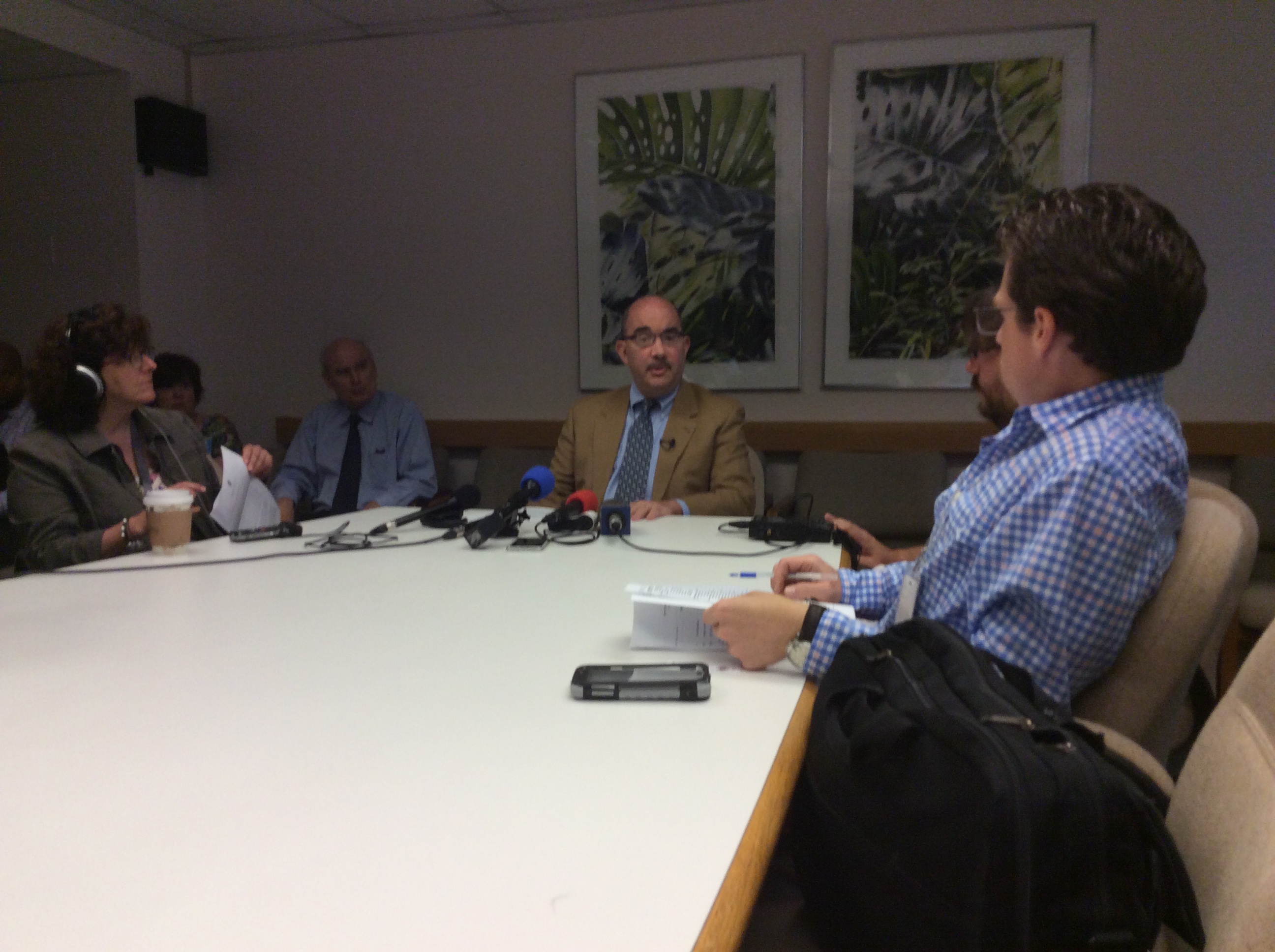 Council President Leventhal News Briefing (VIDEO)
Montgomery County Council President George Leventhal met with reporters on July 13th and the Fiscal Year 2016 Savings Plan dominated the conversation.
Leventhal said he was concerned about some of the county executive's proposed cuts, including $500,000 that the Council added to the budget's reconciliation list to assist homeless veterans.
He also suggested that county officials need to take a closer look at the salaries of some of the county's high-level managers. In fact, he's calling for the Office of Legislative Oversight (OLO) to review comparative data on high-level manager compensation in the federal government, the region, and among local jurisdictions nationwide. He hopes to see a report this fall.
Other topics that were discussed at his weekly briefing with reporters, included the Purple Line and the demolition of the White Flint Mall.
You can watch the briefing in its entirety, below: