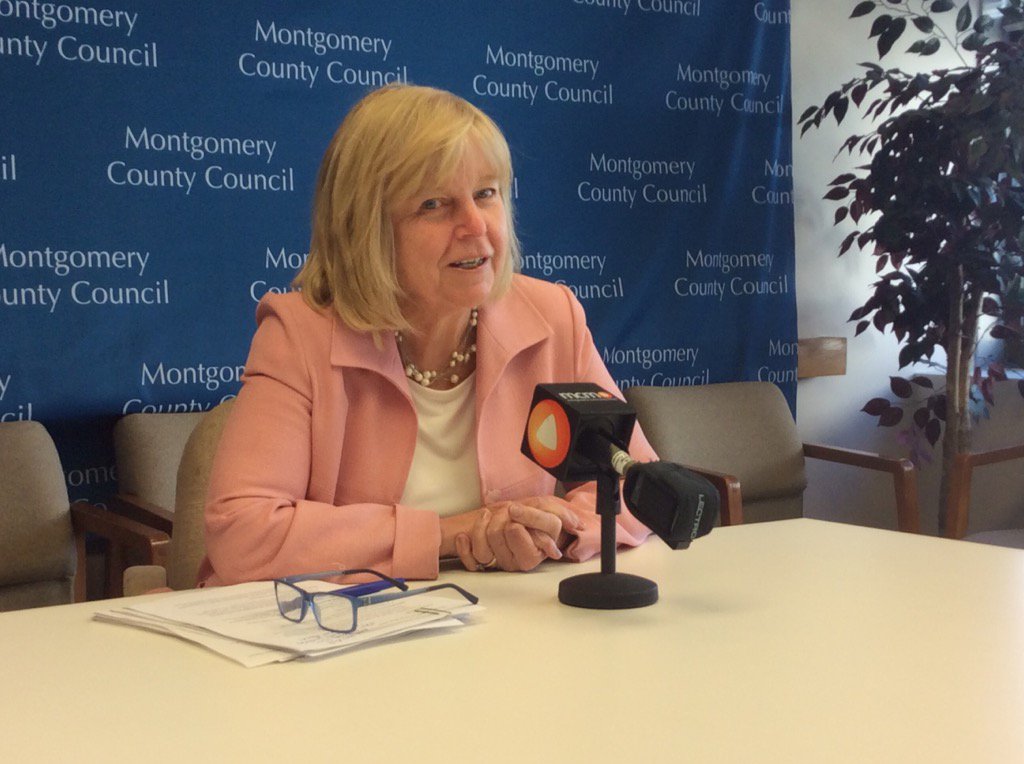 Council President Nancy Floreen Touts New Bill to Create Property Tax Credit for Seniors at News Briefing (VIDEO)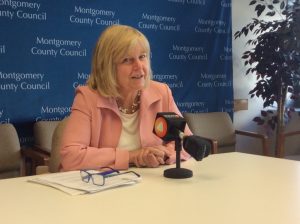 At her weekly briefing today, Montgomery County Council President Nancy Floreen announced that she's introducing a bill at this week's County Council meeting that would create a new property tax credit for residents who are 65-years-old and who have lived in the same dwelling for at least 40 years. Retired members of the U.S. armed forces, who are at least 65-years-old, would also be eligible for the tax credit.
"We want to do whatever we can to encourage people who love living in Montgomery County to continue to be able to live here as their lifetime circumstances change," said Floreen. "We understand that this can be an expensive place to live for many people at the prime of their earning power, and it gets more challenging for those in retirement years. With this bill, we can offer some help to people who have lived here a long time and helped build this County and to those who served our country and helped preserve and protect all the things for which we are thankful."
When asked how many people might benefit from the tax credit, she said she did not think it was a huge number.
Floreen talked about that new bill and other topics, including the upcoming Presidential General Election, the Bethesda Downtown Sector Plan, an upcoming hearing on small cell antennas, the I-270 corridor, the Corridor Cities Transitway (CCT), a proposal for a regional tax for Metro and more, at her weekly news briefing with reporters on Monday morning.
You can watch the briefing in its entirety, below:
.@NancyFloreen says Montgomery & Frederick counties leaders are asking the governor to allocate funds to finish study of I-270 corridor. pic.twitter.com/ltWSnBBqOk

— Sonya Burke (@SonyaNBurke) October 17, 2016
.@NancyFloreen announces Oct. 26 public forum on small cell antennas. @mymcmedia pic.twitter.com/OXofyiMifD

— Sonya Burke (@SonyaNBurke) October 17, 2016
.@NancyFloreen briefing begins w news of property tax credit being introduced at tomorrow's meeting. @mymcmedia pic.twitter.com/BFGVd8Dsh2

— Sonya Burke (@SonyaNBurke) October 17, 2016