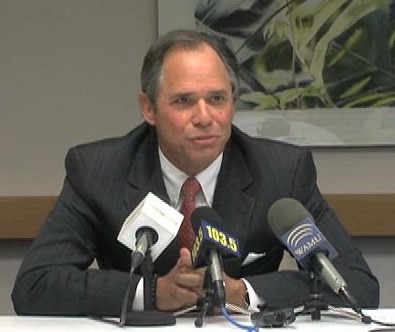 Council President Press Conference (Video)
Montgomery County Council President Roger Berliner met with the media for his final weekly press conference on the 6th floor of the Council Office Building on Dec. 3.
Berliner, who met with Congressman Chris Van Hollen earlier in the day, began with an update on "the fiscal cliff" and then moved to Pepco's recent rate request before recapping his year as Council President.
He also presented a surprise media award to a reporter who he said had the best attendance at his weekly press conferences.
Take a look.