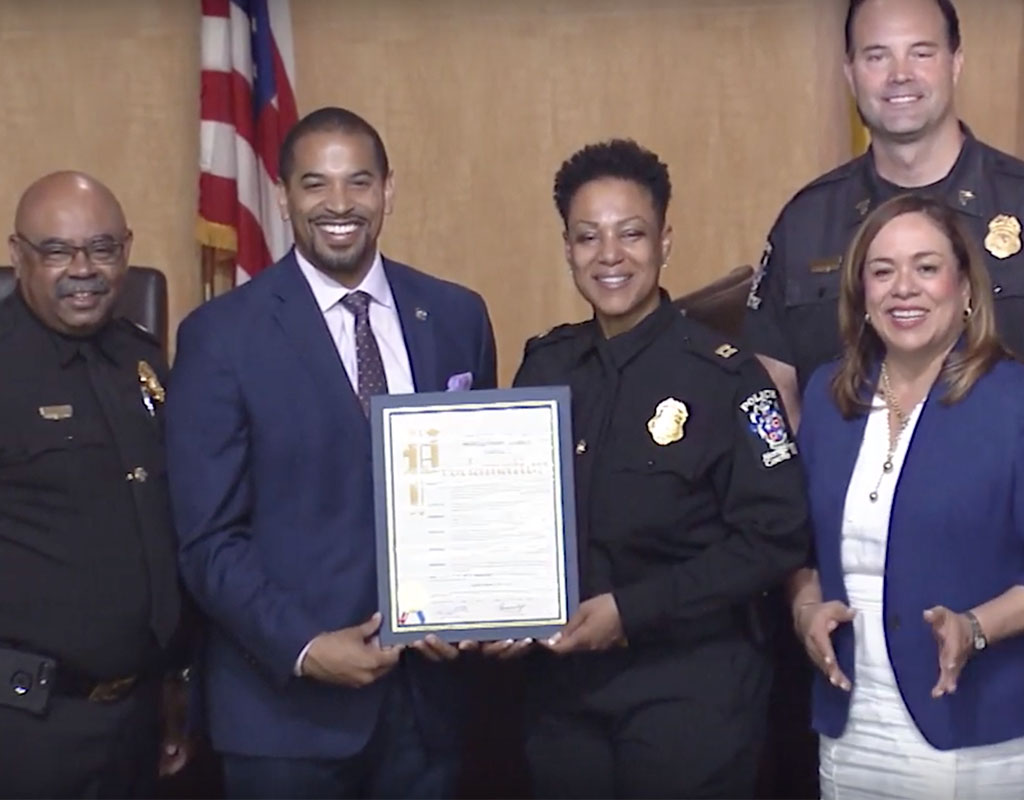 First African American Woman Police Captain Recognized by Council
Montgomery County Council recognized the first black woman in Montgomery County to achieve the rank of "Captain" in the MCPD force at its meeting on Tuesday.
Councilmember Will Jawando sponsored the proclamation to honor Capt. Sonia Pruitt.
Pruitt has served in the police force for 27 years, and during her time in the force, she's worked in a number of different areas. She ascended to the rank of a police captain on March 3.
"It's not an easy road for black women in the police department — not just ours, but all over the country. Although, I would say, that we're perfect for policing," Pruitt said.
While addressing the council, Pruitt said it's important to acknowledge black women for their strength.
"What we say, and what we see are important. We have a great vantage point that everyone should want to know about."
Pruitt's father served as a U.S. Army Military Police Officer and as a D.C. police officer. Therefore, Pruitt sees serving as a police officer as a part of her legacy.
Yesterday, Captain Sonia Pruitt was recognized by the County Council as the first African-American woman promoted to the rank of Captain in our 97-year history! Chief Jones, Council members, and members of our Community Engagement Division are pictured. pic.twitter.com/KhumSjZQxz

— Montgomery County Department of Police (@mcpnews) June 19, 2019
"I'm proud to be a member of the police department," Pruitt said. "I'm here to serve you. It's my commitment and my job."
Marcus Jones, the acting chief of MCPD, said he's proud of Pruitt's accomplishments.
"Sonia is one of our most committed and dedicated employees and I will say over the past few years, to see her grow in the ranks of the executive staff has just been tremendous," said Jones.
Video courtesy of County Cable Montgomery, MCM's PEG partner.