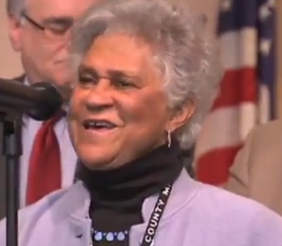 Council Recognizes Dr. Docca (Video)
Montgomery County Board of Education Member Dr. Judy Docca was recognized by the Maryland State Education Association (MSEA) as the 2013 Minority Recognition Leadership Award. The Minority Recognition Awards recognizes individuals who promote and demonstrate leadership in public education and have had a significant impact at the national, state, and local levels. Awards are given in the following categories: education, leadership, politics, community and student. The Montgomery County Council recently honored Dr. Docca for her contributions.
Visit our PEG partner County Cable Montgomery to view more of its local programming.