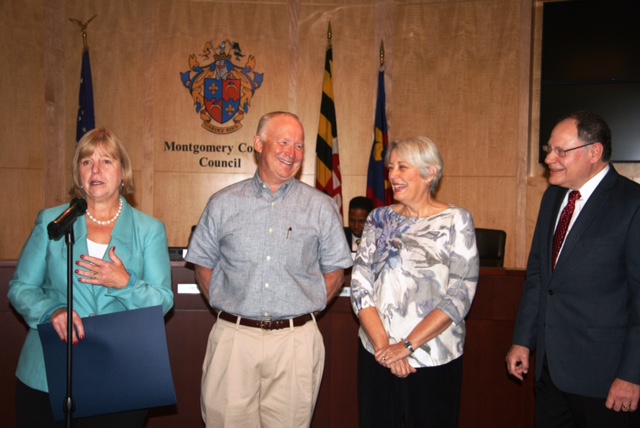 Council Recognizes Marathon Swimmer Jim Clifford (PHOTOS & VIDEO)
At the Sept. 29 Montgomery County Council meeting, Councilmember Nancy Floreen recognized Jim Clifford for swimming the English Channel.
Clifford trains at the Germantown Aquatic Center and is the recipient of the Triple Crown of Open Water Swimming.
Members of the Triple Crown have successfully completed three swims: (1) across the English Channel between England and France, (2) across the Catalina Channel between Santa Catalina Island and the Southern California mainland in the United States, and (3) the Manhattan Island Marathon Swim, a 28.5-mile circumnavigation around New York City according to the World Professional Marathon Swimming Federation.