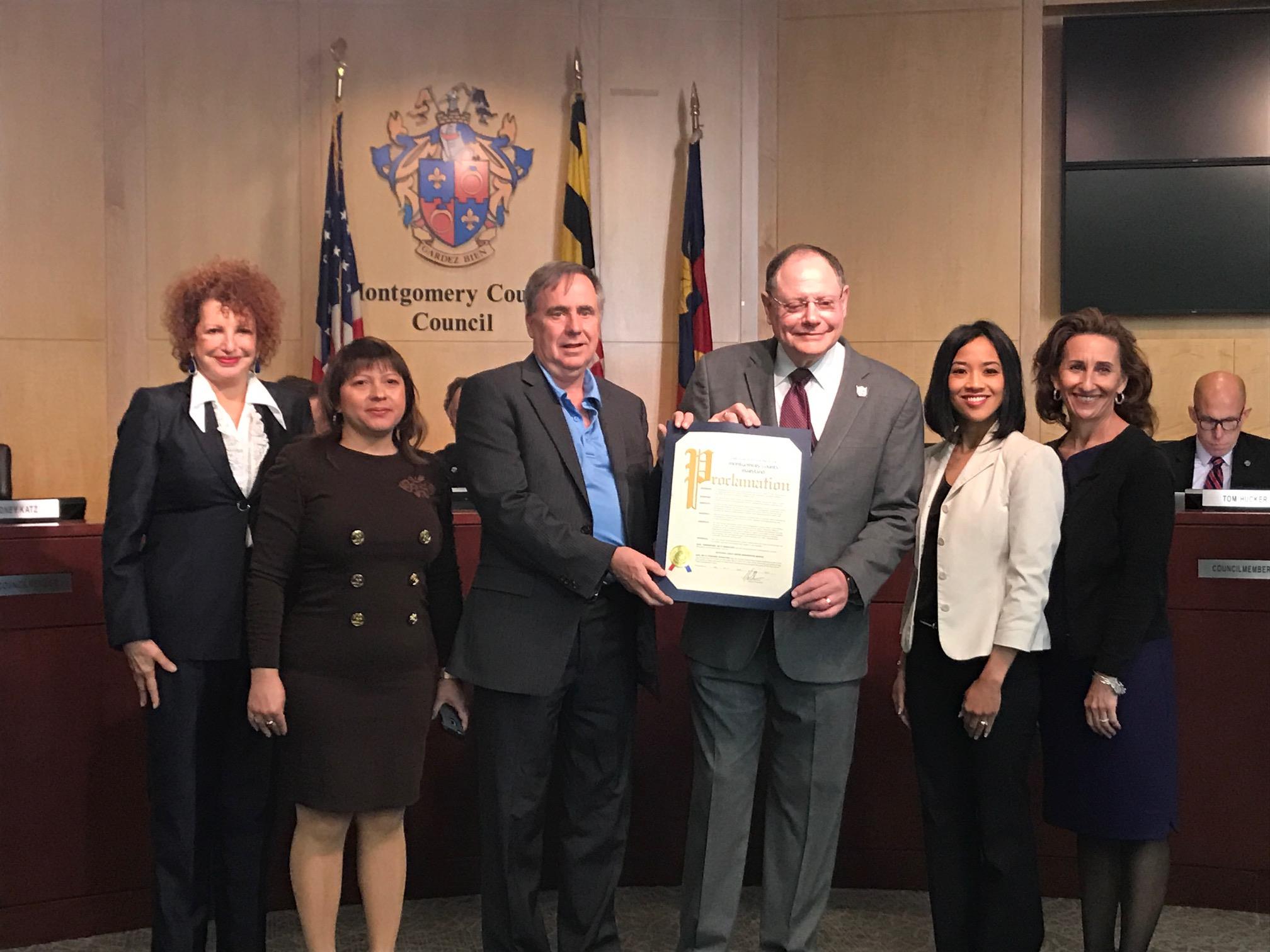 Council Recognizes National Child Abuse Prevention Month (VIDEO)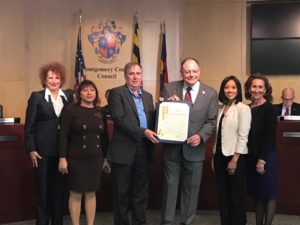 The Montgomery County Council issued a proclamation today recognizing the month of April as National Child Abuse Prevention Month.
County Councilmember Sidney Katz presented the proclamation and he was joined by representatives of The Tree House CAC of Montgomery County. Lisa Merkin and Angela Cabellon from Montgomery County's Health and Human Services  (H & HS) department also participated in the proclamation ceremony.
In Montgomery County, Katz said the "Treehouse Assessment Center is our front line resource." He described the Treehouse as "a place where hope and healing takes root." Last year, the Treehouse helped over 850 children.
Katz said he learned early in his government work that "not every child is born into a family that loves them and that's a tough thing to think about."
Treehouse Director Tom Grazio reiterated that child abuse is treatable and preventable.
"The kids that come to our center are provided services that can help them recover from the horrors of specific abuse," said Grazio. "Most of the kids who come to Treehouse are victims of child sex abuse. I am extremely proud of the staff who works there. I am extremely grateful for the support of the Council."
You can watch the proclamation ceremony, below:
Grazio also invited residents to take part in the Tour de Cookie on May 6. County Councilmember Nancy Floreen has signed up and Grazio said he hopes the entire community will come out for a wonderful day.
Happening now-@MC_Council_Katz presents proclamation recognizing April as National Child Abuse Prevention Month. pic.twitter.com/uazvO1yTRe

— Montgomery Council (@MoCoCouncilMD) April 18, 2017