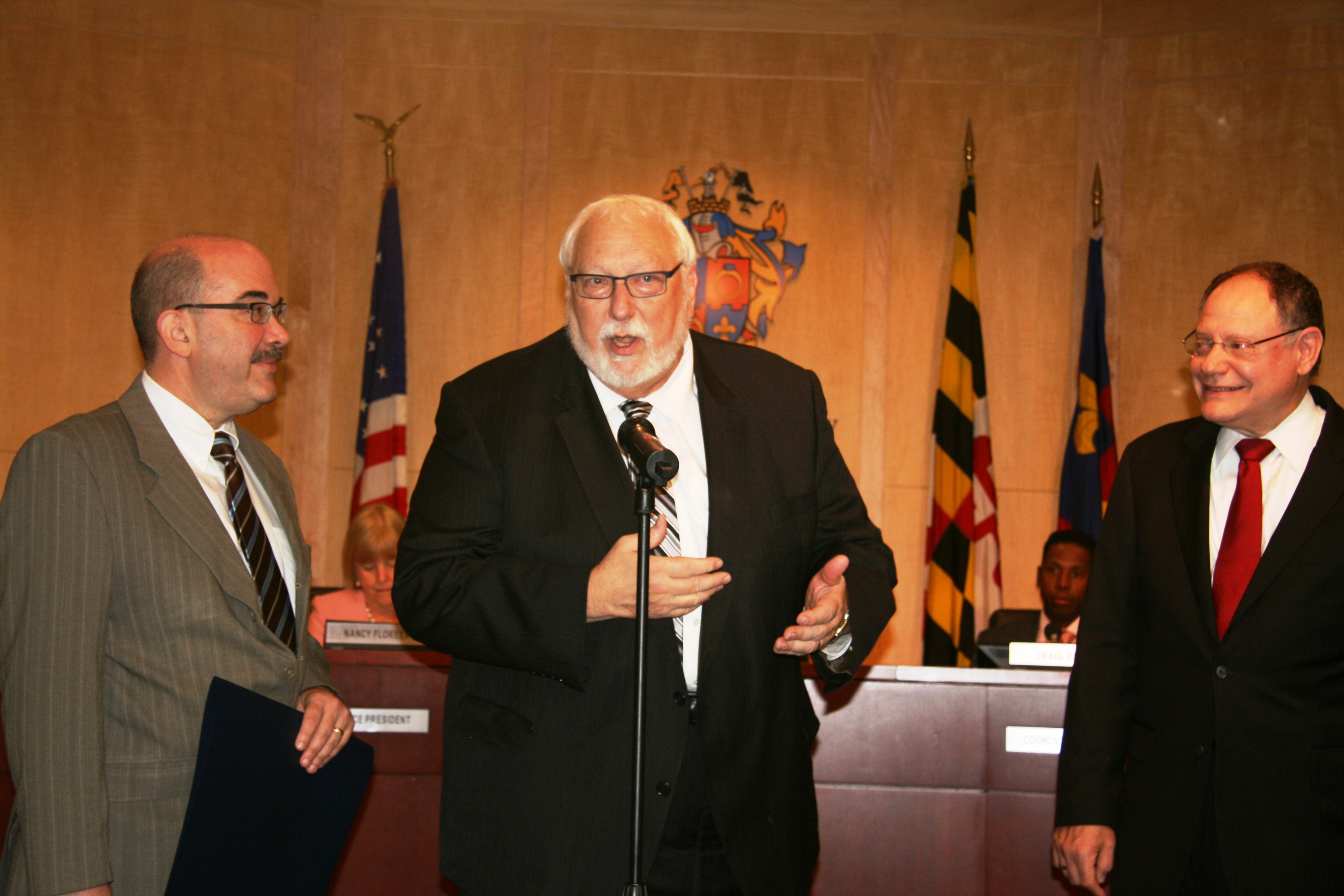 Council Recognizes Thom Harr of Family Services, Inc. (VIDEO)
The Montgomery County Council issued a proclamation in honor of Thomas Harr, the executive director of Family Services Inc., in Gaithersburg.
Harr was recognized for his long career with the Montgomery County Department of Addiction, Victim and Mental Health Services and, for the past 17 years, as the executive director of Gaithersburg-based Family Services, Inc. (FSI). He will soon be retiring from his position with FSI.
Montgomery County Council President George Leventhal and Councilmember Sidney Katz presented the proclamation to Harr on behalf of the Council. Take a look: