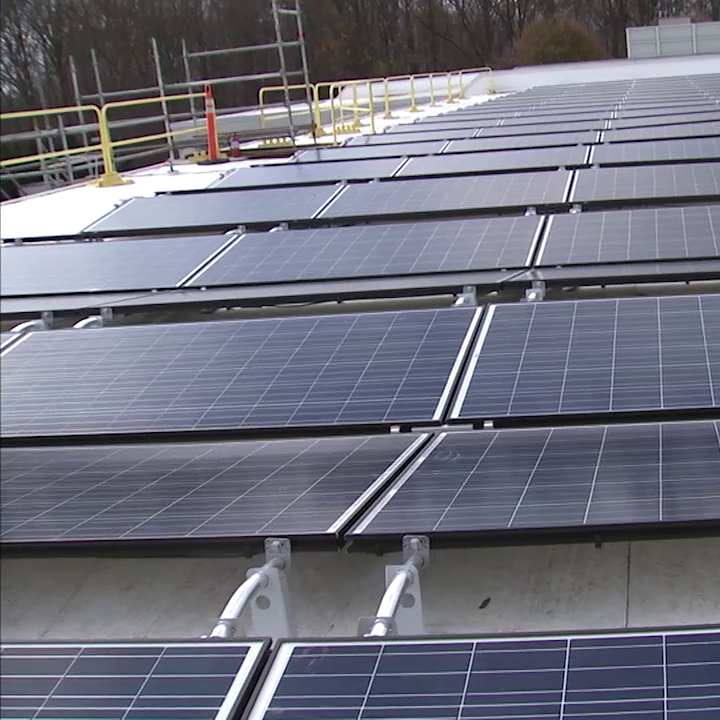 Council Takes Up New Rules for Solar Panels
Montgomery County residents and businesses could have greater access for solar arrays creating electricity from sunshine.
Councilmembers Tom Hucker, George Leventhal and Marc Elrich have introduced a zoning text amendment that will allow solar installations with a capacity of up to 2 megawatts — enough electricity to power 200 nearby homes.
"Nearly everyone agrees we're in the middle of a climate emergency and we need to drastically reduce our carbon emissions," Hucker said Thursday.
But part of the barrier to getting more renewable energy powering homes and businesses in Montgomery County is in the county's zoning code, which places limitations on where and how large the installations can be.
"There's an ambitious state law allowing community solar now and while that passed two years ago in Annapolis, our county zoning code hasn't been updated to conform to it," Hucker said.
Here, Hucker describes the change in zoning law:
He described the resolution the council passed in December that declared the climate emergency and called on the county to be carbon free by 2035.
"The easy part is passing the resolution. The hard part is actually executing it," he said.
Here's the resolution declaring the climate emergency:
Previous Post:
County Council Declares 'Climate Emergency' Prescribing Greenhouse Gas Reduction