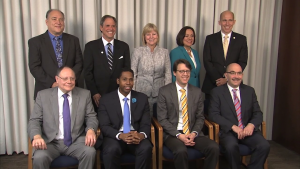 Council to Hold Town Hall Meeting in Clarksburg on March 2nd (VIDEO)
The Montgomery County Council will hold a Town Hall meeting in Clarksburg on March 2 at 8 p.m. at Rocky Hill Middle School, 22401 Brick Haven Way. Issues that will be discussed include the continued development of Clarksburg, the future outlet mall, efforts to protect the Ten Mile Creek area, schools, and transportation needs.

Visit our PEG partner County Cable Montgomery to view more of its local programming.