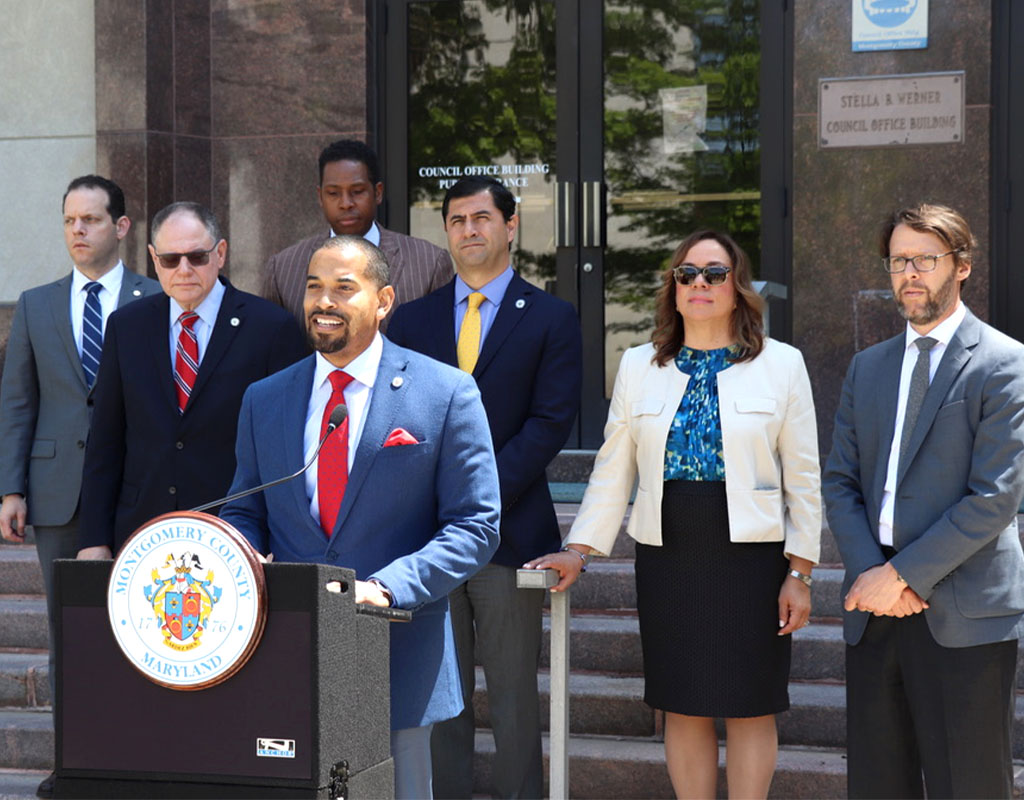 Council Unanimously Passes Police Accountability Bill
The Montgomery County Council unanimously passed the Law Enforcement Trust and Transparency Act, or the LETT Act, on Tuesday.
Will Jawando, the lead sponsor, said that the bill addresses a "need for community trust and input in all policing matters."
The LETT Act requires, that if a police officer is involved in the death of a resident, two experienced investigators from an independent law enforcement entity would review the circumstances surrounding the case. If investigators believe charges don't need to be filed against the officer, the LETT Act requires an independent report to be released to the public.
The passage of the bill comes almost a year after an unarmed black man, Robert White, was shot by an officer in Silver Spring. Jawando said that White's death played an influenced in his writing this bill.
"Transparency and accountability are essential to fair and equitable treatment of investigations into police conduct, especially when someone's lost their life. Montgomery County is not immune to police-involved shootings. Less than a year ago, Robert White, a 41-year-old Silver Spring resident, was shot and killed in June 2018 in a parking lot near his home during a confrontation with an officer."