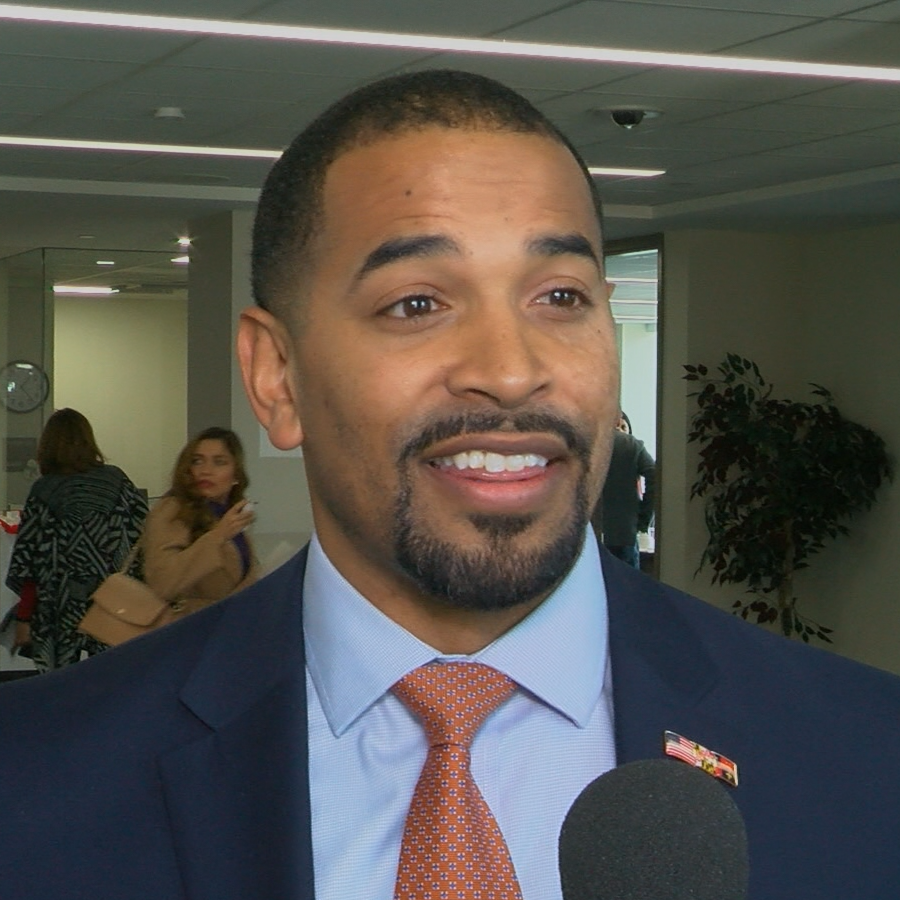 Councilman Jawando Alleges 'Racial Profiling' By State Police After Traffic Stop
Councilmember Will Jawando was stopped by a Maryland State Police trooper on Saturday, just days after he hosted a community forum on policing.
The trooper asked whether he owned the car or whether he had any outstanding warrants.
"I kinda knew then that this was a pretext stop is when a police officer stops someone for a supposed minor traffic infraction, to try to search for a deeper crime," Jawando said.
In a tweet posted Monday, Jawando said he was thankful for years of "training" in learning to defuse similar situations, but worries that law enforcement continuing these traffic stops could put the community at risk.
"These stops are used disproportionately against African Americans and people of color and are ripe for racial profiling," Jawando wrote. "I couldn't stop thinking about what happens to the young man or woman who's not a lawyer or a county councilman and hasn't honed their training on how to survive a stop."
Here's our interview:
Here's the tweet where Jawando first described the stop:
This weekend on my way to workout I was pretextually stopped by a MD State Police Officer for stopping on the stop line at a light. 1st question,"Is this your vehicle?" 2nd question,"Do you have outstanding warrants?" These stops erode public trust in law enforcement & must stop! pic.twitter.com/DFfUAe1jx3

— Will Jawando (@willjawando) June 10, 2019
State Police spokesman Greg Shipley issued this statement:
Shortly before 7:00 a.m. Saturday, Trooper Shu of the Rockville Barrack was in his marked patrol car stopped at a red light on MD 650 at Cresthaven Drive.  Trooper Shu saw a vehicle pass his car, cross the stop line and enter the intersection before stopping.  He initiated a traffic stop and contacted the driver, requesting his license and registration.

The driver, Mr. Jawando, explained he had lost his current driver's license and had requested a duplicate.  He gave the trooper his expired driver's license.  While he was looking for his registration card, Trooper Shu asked Mr. Jawando if that was his vehicle.  Trooper Shu asks this question regularly during traffic stops to help him determine if the person has a right to use the vehicle.   During their conversation, Mr. Jawando told the trooper he was a Montgomery County councilman.

Trooper Shu returned to his patrol car and checked Motor Vehicle Administration records to ensure the driver's license was valid.  He returned the documents to the driver and issued him a warning for the intersection violation.

The trooper initiated the traffic stop simply because of the violation he observed.  This was not a pretextual stop.  The vehicle had passed and stopped in front of him.  He did not know the race or sex of the driver before stopping the vehicle.  Troopers on patrol are directed to locate those who violate traffic and criminal laws in order to promote safe driving, prevent crashes, save lives and apprehend criminals.

The Maryland State Police strictly forbids bias-based policing in all aspects of its law enforcement activities.  Stopping a vehicle based solely on the race, ethnicity, national origin, gender, gender identity, sexual orientation, disability or religion is strictly prohibited.