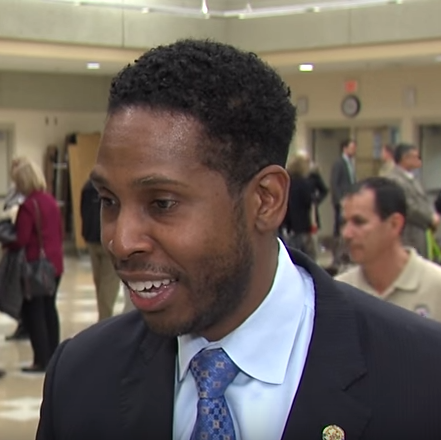 UPDATED: Councilmember Craig Rice Announces Re-Election Bid
Councilmember Craig Rice ended speculation Friday that he would run for county executive and instead seek re-election.
"I've decided to launch my re-election campaign and I hope you'll be there with me," Rice said in a video statement he distributed.
Rice represents District 2, which covers Germantown, Damascus and other upcounty communities.
In the video, he said many had asked him to run for county executive. County Executive Ike Leggett must leave the position because of term limits.
Three other councilmembers are running for county executive: Councilmembers Marc Elrich and George Leventhal, and Council President Roger Berliner. Total Wine founder David Trone is considered a possible candidate as is former councilmember Mike Knapp.
Rice said he needed to see who files for county executive and the visions they espouse before decide who or whether he'd endorse in that race.
"This county matters a lot to me. It matters who's going to be at the helm," Rice said in an interview. "I don't want to just leave that up to chance to fill that seat."
In the video, Rice mentions he plans to discuss "new issues" during the election.
"There's a lot that Montgomery County doesn't do now that I'd like us to explore," he said.
He cited work force development and growing jobs, as well as expanding universal pre-kindergarten classes.
With three at-large councilmembers leaving the council because of term limits — Elrich, Leventhal and Councilmember Nancy Floreen — the 2018 election offers a "great opportunity" for the upcounty, Rice said in his video.
He later said he was referring to Gaithersburg-Germantown Chamber of Commerce President/CEO Marilyn Balcombe and state Del. Charles Barkley who have both said they are running for the council. Rice said he was also heard other names that could be running, but he refused to name them.
In his own race, he faces a challenge from Tony Puca of Gaithersburg. Two Republicans have filed for the seat as well: Ed Amatetti of Gaithersburg and Tom Ferleman of Germantown. The primary elections are June 26, 2018. Early voting runs from June 14 to June 21, 2018.
Rice said it would be unlikely he would use the public election fund, which candidates can use to increase their campaign collections. The candidates must limit the amount of contributions they receive and where the come from to leverage their own donations. Rice said he has long preferred caps on contribution amounts.
If the voters re-elect Rice, the 2018-2022 term would be his third, and he would be forced to give up his seat because of recently enacted term limits. If he chose then to run for county executive, he might face an uphill climb because he would be facing an incumbent who still had two terms before he or she would be term-limited out of the job.
In essence, the open county executive seat presents an enticing opportunity for an ambitious politician. Rice said he wouldn't make assumptions about what might happen in four years.
"Two years ago, if you said Donald Trump would be president, you'd be laughed out of the room," he said. "All kinds of things change in a moment's notice."