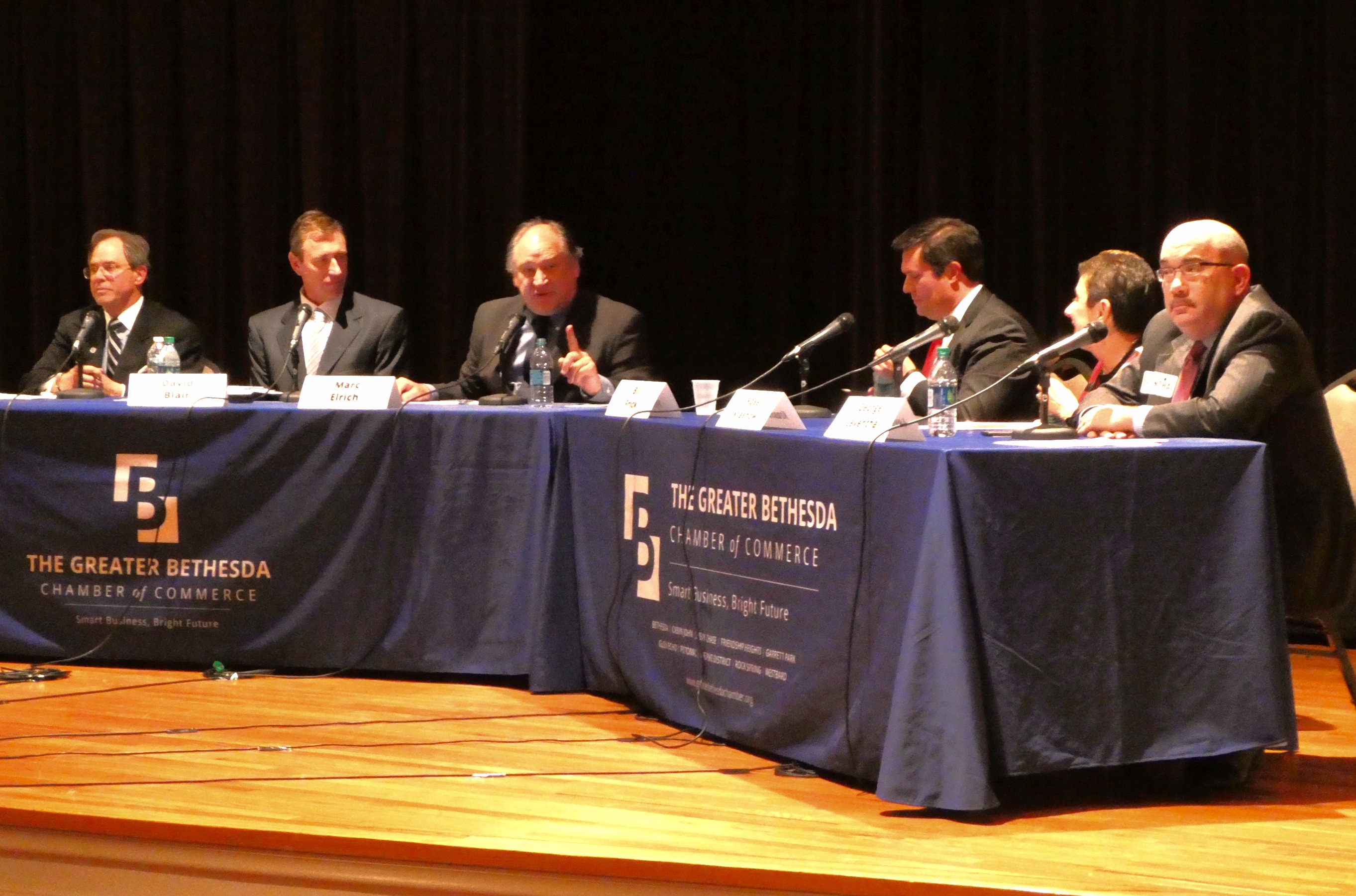 Councilmember Marc Elrich Responds to Controversy Over "Ethnic Cleansing" Remarks
Montgomery County councilmember Marc Elrich recently received attention for remarks he made describing development along the 16-mile Purple Line as akin to "ethnic cleansing."
Elrich was criticized for his remarks by County Council President Roger Berliner. "Words matter. To equate potential gentrification with ethnic cleansing is offensive. Period," Berliner said.
Footage posted on November 20 to the Twitter account of The Moco Millennial shows Elrich appearing to respond to the controversy.
"Ethnic cleansing" comment in context. The real impact of development w/o rent control pic.twitter.com/IuoSCVXD2s

— The MoCo Millennial (@MocoMillennial) November 20, 2017
After referring to two projects which Elrich says saved "probably tens of thousands of people from being displaced," the councilmember addresses his remarks from the November 14 forum.
"I'm sorry my language upset a few people. But damn it, if you're going to fight for things, you've got to fight for things," Elrich said. "If polite discussion doesn't get it done, sometimes you have to say things in a more direct way. And this is what I want to bring you as county executive. I will fight for you."