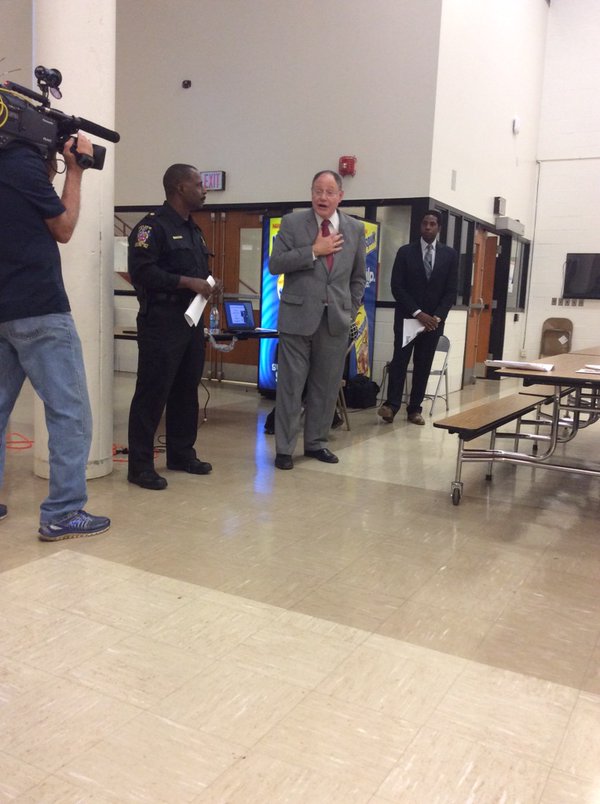 Councilmembers Katz and Rice Meet with Constituents (PHOTOS & VIDEO)
Montgomery County Councilmembers Craig Rice and Sidney Katz held a joint North Potomac Community meeting Wednesday night at Quince Orchard High School. You can watch a recap, below:
Overcrowded schools and the Corridor Cities Transitway (CCT) were two of the meeting's hot topics.
Councilmember Rice highlighted that the county is facing serious school overcrowding issues. Rice said that the state will not allocate additional funding for new school construction. "We need to fight, but also be creative," he said. Boundaries are one creative measure to address overcrowding.
Meanwhile, funding for the CCT came under fire. Many community constituents at the meeting questioned why the estimated $545 million for a transit system that's not necessary right now, can't be allocated to build new schools.
Councilmembers Rice and Katz assured meeting attendees that the county is looking into the various different options to address school construction and overcrowding.
Other issues discussed included: police body camera restrictions, Travilah Firestation 32, mental health courts, and the construction of the North Potomac Recreation Center.