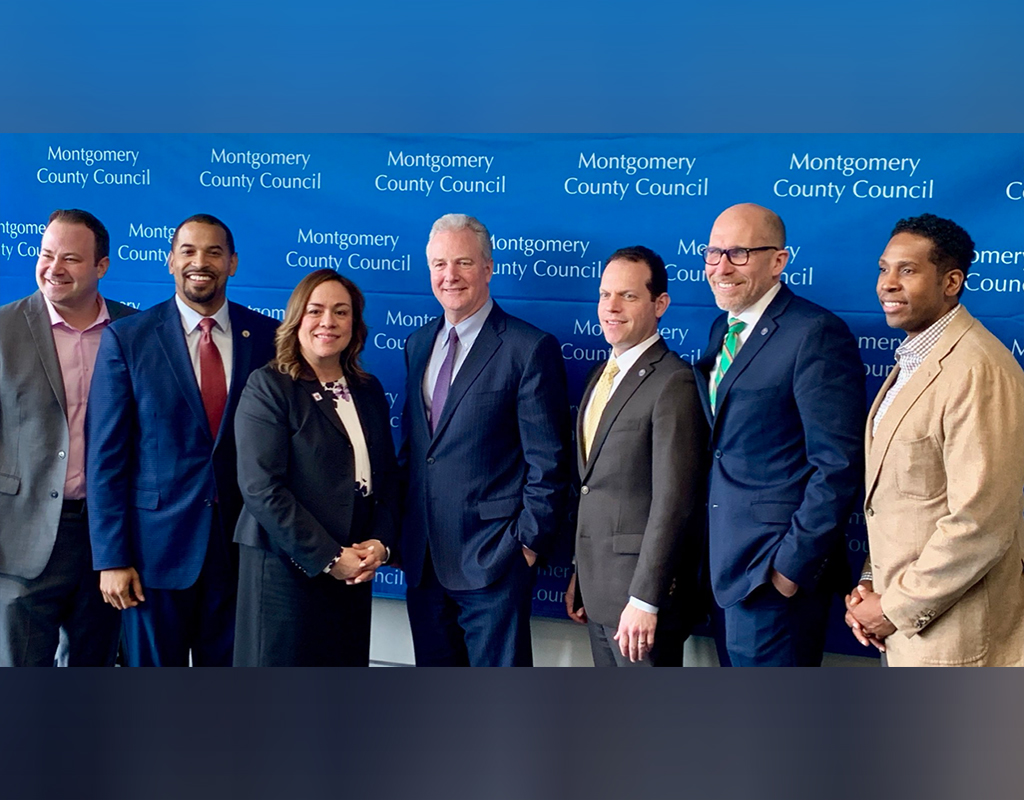 Councilmembers Meet with Senator Van Hollen
Montgomery County councilmembers met with Sen. Chris Van Hollen Friday afternoon.
In a social media message to MCM, Councilmember Andrew Friedson had high praise for Van Hollen.
"Our state and county are so lucky to have someone as gifted and highly-respected as Senator Van Hollen fighting for us. There are so many things happening at the federal level, particularly from the White House, that just make you shake your head. Senator Van Hollen understands how to effectively defend our citizens and values including infrastructure, education, and the environment," said Friedson.
Montgomery County Council's Social Media Details Meeting with Van Hollen
Montgomery County Council tweeted a video that includes an interview with Van Hollen, and Council President Nancy Navarro.
Today members of the @MoCoCouncilMD sat down with @ChrisVanHollen to talk about the state of federal politics, and how those issues fit into business here in Montgomery County. @nancy_navarro #climatechange #education #Transportation pic.twitter.com/nMpr92oFol

— Montgomery Council (@MoCoCouncilMD) April 5, 2019
Councilmember Tom Hucker wrote this post on Facebook, with a recap of what the council talked about with the senator.
Thanks to Senator Van Hollen for stopping by the Montgomery County MD Council today to brief us on what's happening on…

Posted by Tom Hucker on Friday, April 5, 2019
Also, check out these tweets from councilmembers discussing the meeting with Van Hollen.