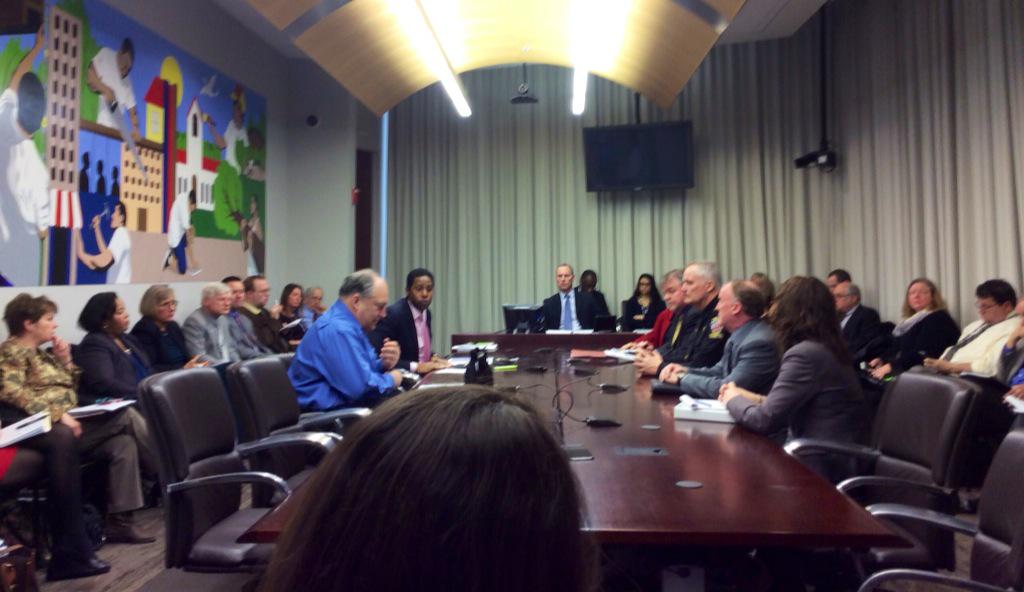 Education Committee to Discuss Code of Conduct Policy and Enrollment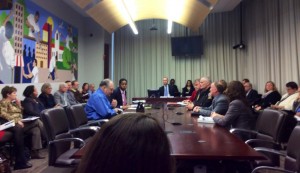 The Montgomery County Council's Education Committee is scheduled to meet at 9:30 a.m. on Monday, July 27th to receive a briefing on the Montgomery County Public Schools Code of Conduct.
That policy, which was implemented in the 2014-15 school year to replace the previous student disciplinary policy, sought to reduce out-of-school suspensions. Information that will be discussed indicates that the policy was successful in that regard.
The Education Committee, which is chaired by Craig Rice and includes Councilmembers Marc Elrich and Nancy Navarro, will meet in the Third Floor Conference Room in the Council Office Building at 100 Maryland Avenue in Rockville. The meeting will be televised live by County Cable Montgomery (CCM—Cable Channel 6 on Comcast and RCN, Channel 30 on Verizon) and streamed live at: www.montgomerycountymd.gov/council/ondemand/index.html.
The new MCPS Code of Conduct was developed in response to policy guidance from the United States Department of Education and the United States Department of Justice, and to comply with new regulations issued by the Maryland State Board of Education.
The new Code of Conduct emphasizes keeping students in the classroom whenever possible and uses discipline methods to maintain a safe and positive learning environment for all students. One explicit goal of the new approach is to reduce out-of-school suspensions and narrow the achievement gap.
The new Code of Conduct lays out a matrix of possible interventions and responses to various types of behaviors and incidents, with an expectation that the lowest level of intervention should be considered first. The Code also states that principals can work with associate superintendents on a case by case basis to determine appropriate interventions if a situation presents exceptional circumstances warranting lower or higher level response.
The data from the first year of the program show significant decreases in the percentage of students suspended at every level (elementary, middle and high). In particular, the figures show a reduction in suspension for disrespect and insubordination. The average length of suspension also declined. Suspension rates for nearly all student groups have decreased, with the exception of rates for ESOL students. At the same time, disproportionality remains a challenge for black or African-American, Hispanic/Latino and special education students.
The Education Committee also will discuss solutions to prevent the student enrollments in the Walter Johnson and Northwood high schools clusters from reaching levels that would place their neighborhoods in building moratoriums.
The Public Schools Facilities Test of Subdivision Staging Policy places a building moratorium on housing subdivision approvals if a cluster is forecasted to exceed 120 percent of program capacity at any level (elementary, middle or high school) projecting five years ahead.
MCPS staff is forecasting that the Walter Johnson Cluster's high school enrollment would be 119.8 percent for the 2020-21 school year. This is problematic because the cluster would be impacted by significant development plans in the White Flint area. The Northwood Cluster's middle school would reach 119.6 percent of capacity for the 2020-21.
To increase capacity, the committee will consider recommending funds to design and construct eight permanent high school classrooms for Walter Johnson High and six middle school classrooms for the Northwood cluster.