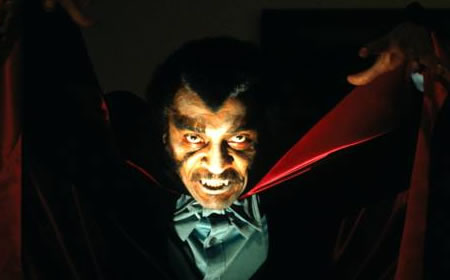 Count Gore De Vol at Spooky Movie Film Festival
The AFI Silver Theatre Spooky Movie International Horror Film Festival closes Oct 19. The Spooky Movie Film Festival presents the 40th anniversary screening of the classic, Scream Blacula Scream, as the closing night feature at 9:30 p.m. Local legend Count Gore De Vol (Dick Dyszel) returns to the Film Fest to present the film, with interactive intermissions and lots of ghoulish good fun and surprises in store. The vampire Mamuwalde (Blacula) is brought back to life through voodoo, and only Pam Grier (Coffy, Jackie Brown) has the power to end his reign of terror. William Marshall returns as the noble African prince turned bloodthirsty end in this sequel to the original Blacula.
DIR Bob Kelljan. US, 1973, color, 96 min. RATED PG
Tickets are $12. Visit AFI Silver Theatre website to purchase tickets.