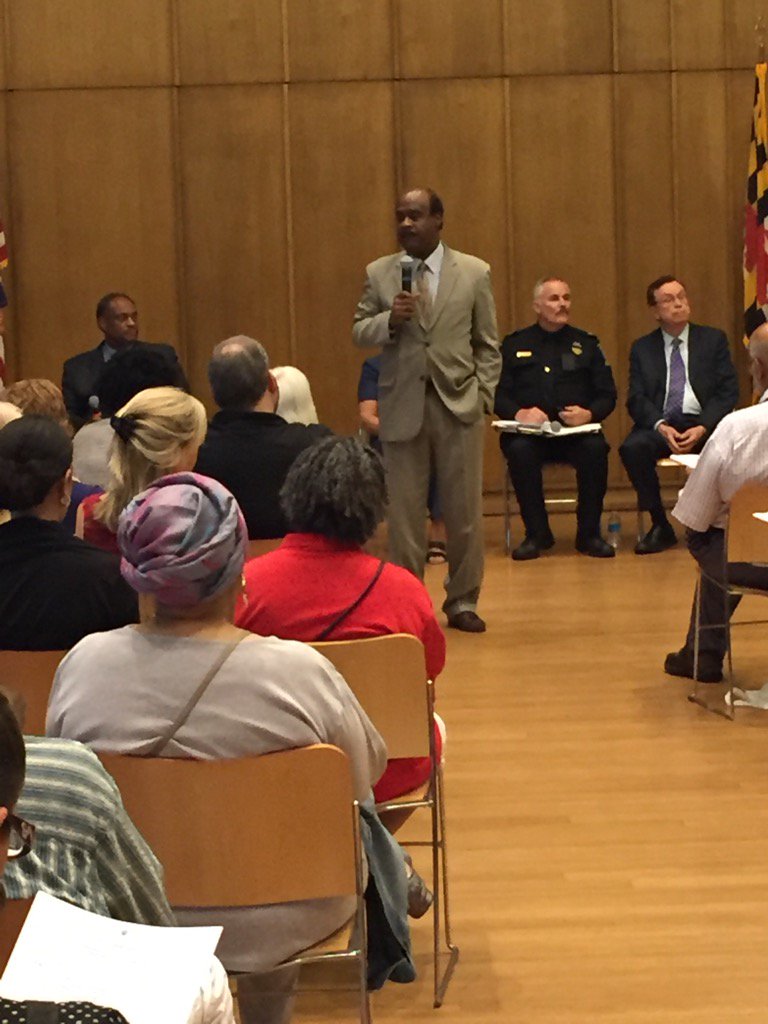 County Announces Change of Venue for Tonight's Town Hall Meeting on Police and Race Relations in Germantown
If you are planning to attend tonight's town hall meeting on police and race relations in Germantown, the location has been changed from the Upcounty Regional Services Center to the BlackRock Center for the Arts, 12901 Town Commons Drive.
County Spokesperson Ohene Gyapong said the venue was changed to accommodate a greater number of residents who may participate. He said hundreds of people attended the first town hall meeting last night in Silver Spring, and if there is a similar turnout tonight the county wants to make sure people are comfortable for the conversation.
Tonight's meeting begins at 7 p.m. and the goal is to encourage further dialogue about gun violence and work toward a Montgomery County free of hostility, with enhanced safety for everyone in the community. According to a county news release, this initiative is in response to recent events in St. Anthony, Minn. and Baton Rouge, La. and Dallas, Texas.
Participating in the discussion will be the Montgomery County branch of the National Association for the Advancement of Colored People, the Office of Human Rights, the Faith Community Working Group, and the Montgomery County Police Department.
***Changed Location*** for Montgomery County Public and Law Enforcement Joint Town Hall Meetings – Germantown https://t.co/ClCWKSsyq2

— Montgomery County MD (@MontgomeryCoMD) July 20, 2016
UPDATE: Location change for tonight's Public & Police Joint Town Hall Meeting Please see attached photo for details pic.twitter.com/RHOAB5qpAw

— Montgomery Co Police (@mcpnews) July 20, 2016
Good turnout at tonight's town hall 2 talk about Importance of respectful relationship between police and community. pic.twitter.com/vcnmKxN5eA

— Montgomery County MD (@MontgomeryCoMD) July 19, 2016