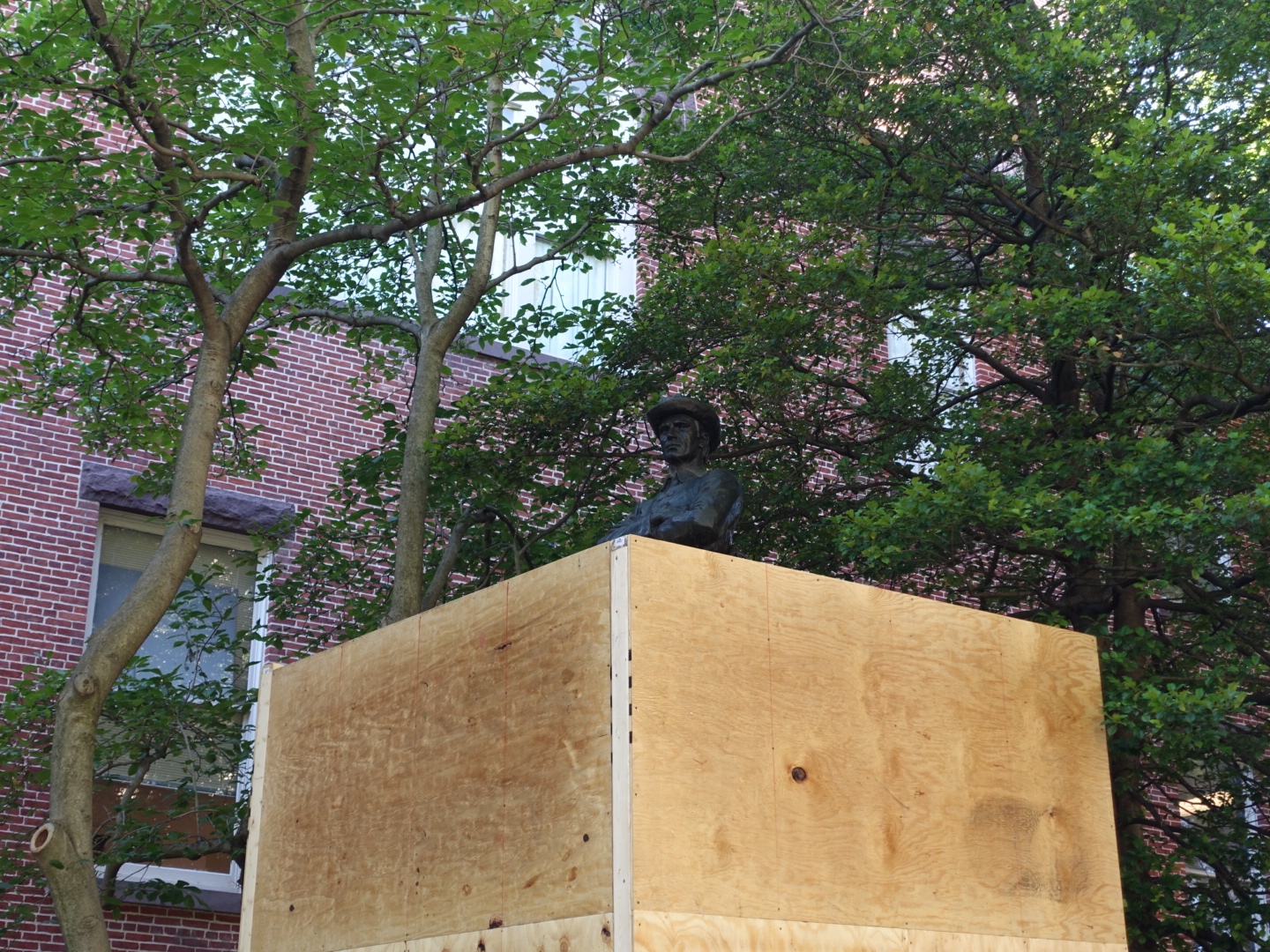 County Boxes In Confederate Soldier Statue "to Protect it from Vandalism" (PHOTOS)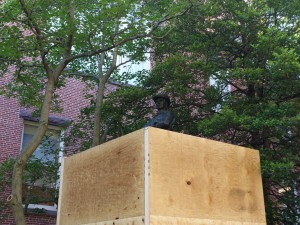 Montgomery County officials have taken measures to protect the Confederate soldier statue from future incidents of graffiti and vandalism.
On Friday, July 31st, the statue was enclosed by a wooden structure.
David Dise, general services director of Montgomery County, said the wood box was installed around the statue "to protect it from vandalism until it is relocated."
"We removed the graffiti and have applied to the HPC [sic] to move it," Dise said in an email. "The hearing is Sept. 17."
The city of Rockville's Historic District Commission meets on Sept. 17. The HDC agenda has not been posted yet.
Next Monday, the Rockville Mayor and Council are scheduled to meet on August 3rd and the elected leaders are expected to again discuss the Confederate soldier statue. They held a work session on the topic last month as well.
It was on the morning of July 27th when local officials discovered the Confederate soldier monument had been vandalized with graffiti messages that said, "Black Lives Matter."
Rockville police are investigating the vandalism case. So far, police say they have no suspects.