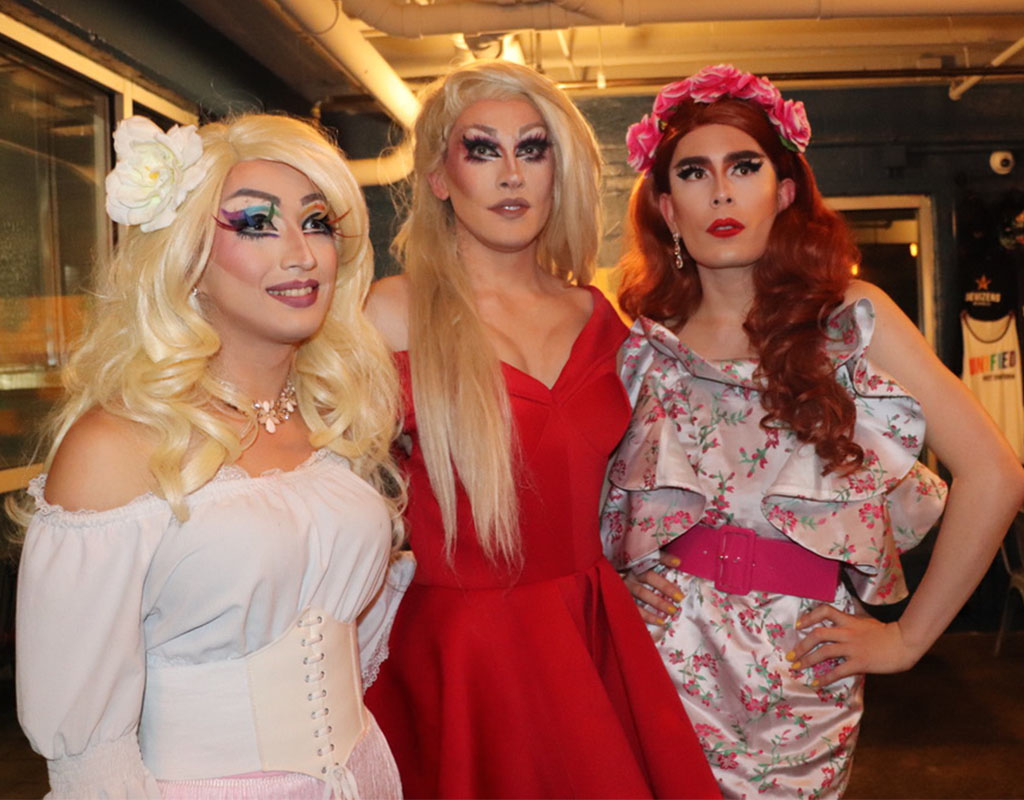 County Celebrates Pride with Haus of Stone Drag Show
Montgomery County continues celebrating Pride Month.
On Wednesday, the Haus of Stones drag group performed at Denizens Brewery Co. in Silver Spring.
Montgomery County Councilmember Evan Glass helped organize the event. When Glass addressed the people at Denizens, he spoke about serving as Montgomery County's first openly gay councilmember.
Glass said he organized a series of Pride events in Montgomery County because he noticed that LGBTQ residents and allies would have to go to Baltimore and Washington D.C. to celebrate the month.
Denizens Brewery Plays Host to Pride Drag Show Performance
Three of Haus of Stone's drag queens — Citrine, Logan Stone, and Venus Valhalla — kept the crowd entertained throughout the evening.
One event attendee, Hawa Toure of Silver Spring, said that this performance was the first drag show she attended. It didn't disappoint.
"I've always wanted to go to the ones in D.C., but you had to pay for them and also I couldn't get a large enough group to go to the brunch shows," said Toure.
Jayce Johnson of Olney said that it meant so much to see the county supporting the LGBTQ community.
Councilmember Andrew Friedson said that the event was a lot of fun.
"We want to send the message and make sure that everybody understands that Montgomery County is a place where you're accepted for who you are, you're loved for who you are, you're valued for who you are," said Friedson.
The event also featured an Us Helping Us mobile truck. There, attendees could get free HIV tests and receive information about community-based healthcare.