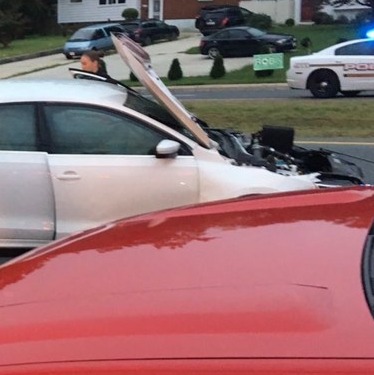 County Council Asks Hogan for Greater Pedestrian Safety on Georgia Avenue
The Montgomery County Council on Tuesday sent a letter to Gov. Larry Hogan requesting greater pedestrian safety along Georgia Avenue, near where four Kennedy High School students were struck by a car as they were walking to a school bus stop.
The letter asks the state to reduce the speed limit on Georgia Avenue, now 45 mph. And the letter asks the Maryland State Highway Administration to take a more proactive approach to protecting pedestrians along state highways to reduce accidents.
The council also sent the letter to Maryland Transportation Secretary Pete Rahn.
The letter reads, in part:
We have seen a steady climb in vehicle collisions with pedestrians during the past year.  To date in 2018 we have had 11 pedestrians perish along roadways in Montgomery County, compared to 11 all last year and 8 in 2016.  Of the 11 who died this year, 9 were along State highways.  While we do not have the police report on this incident yet, this section of MD 97 has always been considered hostile to pedestrians and bicyclists.  As with similar incidents during the past couple of years on River Road (MD 190) and Veirs Mill Road (MD 586), we want immediate action to make this section of upper Georgia Avenue safe for all.
The four students were hit Oct. 9 walking to a school bus stop on northbound Georgia Avenue (Md. 97) in Aspen Hill.
All four students attended Kennedy High School in Glenmont. They were hit when two cars collided on Georgia Avenue.
On Monday, two students at Northwest High School in Germantown were hit crossing Great Seneca Highway at Richter Farm Road.
Officer Rick Goodale, a spokesman for Montgomery County police, said the Northwest students may have been crossing against a no-crossing sign.
"The pedestrians may have been at fault in this instance," Goodale said.
The County Council is planning a meeting to discuss pedestrian safety issues on Tuesday, Nov. 13. Representatives from SHA, police, county's Department of Transportation and Montgomery County Public Schools are expected.